From Forums of the Virgin Mary [initial translation]:
How these souls have shaped the Catholic practice of helping purgative souls.
Despite the Protestants and some modernist Catholics, purgatory exists, it is described in the Bible in several different ways, although the writers do not identify it with the modern name; the faithful have believed in it since the beginning of Christianity.
We have made a video about this.
And there is a recurrent fact of saints and mystics receiving visits of souls from purgatory so that with prayers, Masses, and penances, the saints could help them to ascend to Heaven more quickly.
When souls manifest, you only have to ask them what they want, without entering into a dialogue, making the request.
And what happens to the souls of priests and religious in purgatory? Do we have any special teaching about what happens to them?
They are special, because from the experiences with them, we have a kind of protocol, on how each of us can help the souls of relatives and friends who could have fallen into purgatory.
Here we will talk about the mystical experiences that have happened with souls in purgatory of priests and religious, and how contact with them shaped the specific Catholic practice of helping poor souls in purgatory.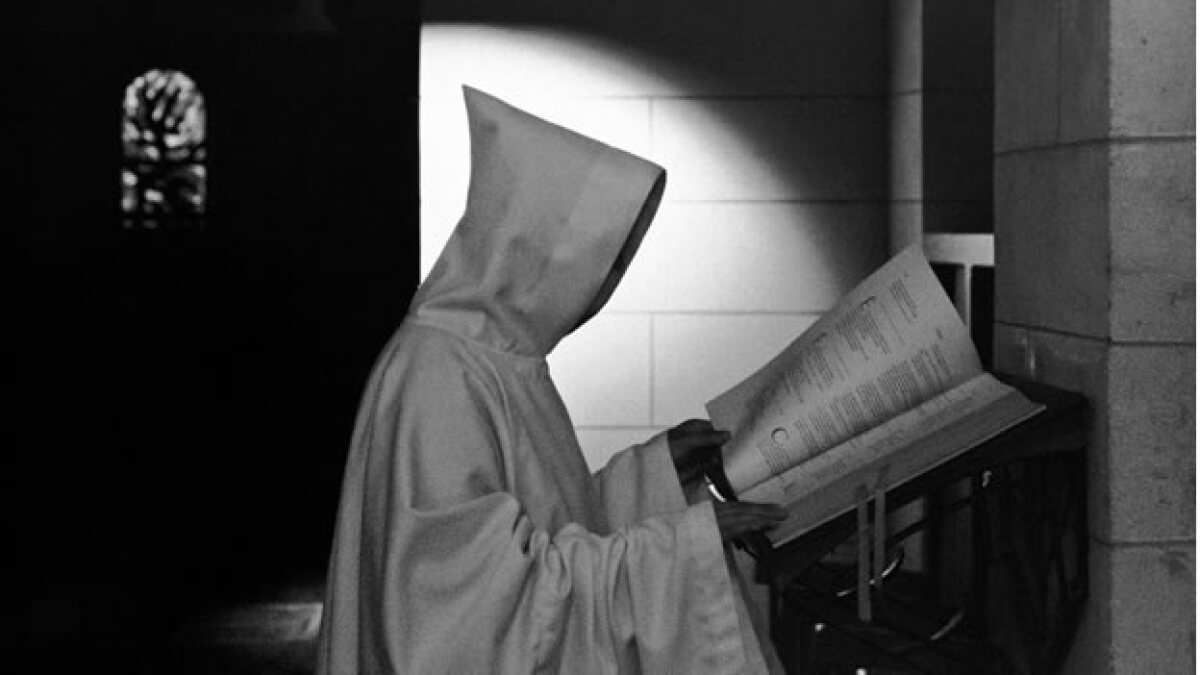 Purgatory is a dogma of faith and therefore belongs to the inalienable heritage of the Creed of the Church.
Christians have believed it since the beginning of their history.
Saint Perpetua, who suffered martyrdom in the year 203, allows us to know that the first Christians already believed in purgatory and in the value of praying for the dead.
Her dead brother Dinocrates appeared to her in a deplorable state, she prayed for him, and then had the vision that told her that he had been released from purgatory.
An angel said to St. Bridget of Sweden, "Blessed is he who, while still living on earth, helps purgative souls with prayers and good deeds."
And voices from purgatory have thanked those who brought them those reliefs.
And Jesus himself explained to Saint Catherine of Siena how to help the poor souls in purgatory "through alms, Divine office, fasting, and prayers" that "can shorten the time of their sorrow, trusting in my mercy."
And the same goes for the priests and religious who are in purgatory?
Maria Simma was asked if there were priests and religious in purgatory.
And she replied that there are many.
Often they are in purgatory for not having respect for the Eucharist, for having neglected prayer, for having diminished their faith.
Maria Simma tells of an unforgettable encounter with a priest whose right hand was black. 
She asked why and he replied, "I should have blessed more."
Santa Margarita María de Alacoque was presented with a soul wrapped in flames.
He was a Benedictine religious who had once heard her Confession, and God allowed him to go to her, to alleviate his pain, asking her to be by his side for three months.
Saint Margaret's suffering was terrible in those three months, but at the end of them she saw him again very different, full of joy and surrounded by glory.
He thanked her, promised her that he would protect her before God, and immediately she was cured of an illness she had.
And a monsignor appeared to Santa Francesca Cabrini after his death, when she was about to take Communion.
And he told her, "You will do this Holy Communion for me." 
For a month the same request was repeated, and at the end of the month she saw him smiling and heard him say, "Now enough, I thank you, so far you have helped me, from now on I will help you."
There is also the case of a priest who, due to the carelessness of the sacristan, was locked up all night in the Cathedral of Messina, without having the key to get out.
Then resigned, he settled into the confessional to sleep.
At midnight the bells rang and a hooded monk emerged from a niche in the wall and walked towards the altar saying aloud, "There is a priest here, to celebrate a Mass for my suffering soul in purgatory!"
This was repeated every hour. Until the priest came out of the confessional and said, "yes, I'll do it." [scroll for more]
He went to the altar and found everything prepared for the Mass; he dressed and offered the Mass for the intention of repose of the monk's soul.
And after finishing Mass, he heard a voice say, "I can't thank you enough for what you have done for me. For 145 years I have come here asking someone to help me. Tonight I will be in Heaven for your Mass and your act of charity."
And he added, "by the Grace of God I will show you my gratitude by warning you when your own death approaches."
The priest told three friends about the event but they did not believe him.
After a few years, the priest called his three friends and told them that he was going on a trip.
They asked him, "when are you coming back?"
And he said, "Never"
And he reminded them how the monk had promised him that he would reveal the day of his death three days before, and so it happened.
One night when he was absorbed in prayer in the choir, he was disturbed by the sound of footsteps and candles and vases being moved on the high altar.
And yelled, "Who is it?"
No one answered, but after a while, the noises returned.
Then he stopped and saw a young brother doing some cleaning.
He asked "who are you?"
And the young monk answered, "I am a brother of yours who did the novitiate here, my mission was to clean the altar during the year of the novitiate. 
"Unfortunately, I did not bow down to Jesus in the Blessed Sacrament as I should have done, as I passed in front of the altar. Because of this serious oversight, I am still in purgatory." [For our discernment]
And he continued,
"Now, God, by his infinite mercy, sent me here so that you can decide the time from when I can enjoy Paradise. And for you to take care of me."
Then Padre Pio replied, "You will be tomorrow morning in Paradise, when I celebrate the Holy Mass."
However, that response later produced a deep wound in Padre Pio's heart, which he felt throughout his life, because he could have sent that soul immediately to Heaven, but he condemned him to remain one more night in the flames of purgatory.
Another case happened to the Dominican Blessed Enrique Suso.
He had a fellow seminarian with the same desire for holiness as him, and they formed a close friendship.
When they finished their studies and were going to separate to different destinations, they promised each other that the first of the two to die would assist the other for a whole year, with the celebration of two Masses each week.
The friend was the first to be called and Blessed Suso received the news with feelings of resignation to the Divine Will.
But time had made him forget the deal, however he prayed a lot for his friend, imposing penance on himself.
And one morning, while he was meditating, he suddenly saw the soul of his deceased friend appear, who, looking at him with tenderness, reproached him for having been unfaithful to his word, in which he had trusted.
Blessed Suso, surprised, apologized for his forgetfulness, saying of the many prayers and mortifications he had offered.
But the friend replied that they were not enough. [scroll for more]
He told him, "It is the Holy Sacrifice, which will deliver me from these dreadful torments. I beg you to keep your word and do not deny me."
So Suso immediately contacted as many priests as possible and urged them to say Masses for his friend's intentions.
The next day several priests joined him in offering the Holy Sacrifice for the friend.
And after a short time Suso's friend appeared again in a very different condition, surrounded by a beautiful light.
And the resource of dedicating 30 masses for the souls in purgatory officially arose from an act of Saint Gregory the Great.
They are the Gregorian Masses to help the souls in purgatory to reach Heaven.
It happened that a monk named Justus had accepted three gold coins for curing a person, breaking the vow of poverty.
Justus repented, fell ill, and died.
And Saint Gregory had him buried outside the walls of the cemetery, to instill in his religious a great horror of this sin.
But after a few days, he thought that perhaps he had been too strong in his punishment and ordered thirty Masses to be celebrated in a row, without letting any day pass, for the soul of the deceased Justus.
And the same day that the thirty Masses were finished, Justus appeared to another monk, Copioso, telling him that he was ascending to Heaven, free from the pain of purgatory, due to the thirty Masses celebrated for him. 
Well, up to here what we wanted to talk about is the teachings that leave us the experiences that various mystics of relevance have had with souls of priests and religious in purgatory.
And I would like to ask you if you usually ask for Masses for deceased people and if you have ever done it for a priest or religious.