From Opus Sanctorum Angelorum:
Notes a woman named Michelle:
I was recently attending a Silent Retreat of Opus Angelorum. On Saturday, the third day of the retreat, we had All-Night-Adoration. On that night I was unable to sleep and I spent the night in prayer in the chapel for a Holy Hour. At the same time, my eldest daughter had to attend a wedding which is a typical thing for her, so I usually am not concerned for her safety. However, this night at the retreat I could not shake the feeling that she was in harm's way; it was like I felt she could die. I do not say this lightly but the interior feeling was so powerful and all I could do was pray for her safety. So that is what I did for most of the entire night. When I came back from the Adoration, she sent me a text (the only text I read during my silence!) to say that she was safely back to her room and all was good. At the time I thought all was ok but there was still something nagging me.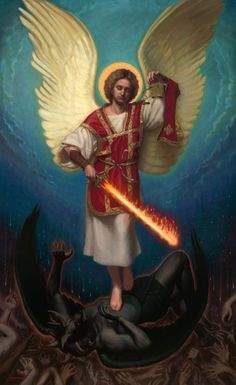 During the concluding Mass of the retreat, I was consumed by an overpowering sense of joy and perfect peace that I have never experienced before. When I arrived home, I was told that my daughter, for whom I feared had been in a car accident, and she was safe. The accident happened at the same time I was attending Sunday Mass at the retreat. My daughter told me she was blinded by the sun as she was making a U-turn and she hit a concrete curb and it smashed her car. She said it was a miracle she was not injured. She had to call for help as she was two hours from our home and needed a tow.
A young man arrived and noticed the damage and offered her a lift back to safety.  The young man's name was Michael.  My daughter was born on September 29th, on the Feast of St. Michael the Archangel.
 After I explained everything to my daughter. She was overwhelmed and very serious. She finally wants to make the Consecration to the Guardian Angel which I had done already some years back.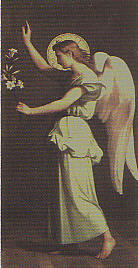 Pray always for purity and love