---
We're told that on his current swing through prayer groups in New Jersey and New York, Edson Glauber, the reputed seer from Itaparinga, Brazil, mentioned that what he has been foreseeing, as far as events coming to the world, have now started, that we have entered into it — whatever "it" may be.
Glauber declines public comment because he has a new bishop, foregoing interviews and exercising prudence with statements. 
While a previous bishop, Archbishop Carillo Gritti of Itacoatiara, officially approved Edson's initial apparitions (1994 to 1998), more recent ones, often occurring in far-flung places such as Italy, and now the U.S. (which he is visiting until November), are still up for discernment and thus should be dealt with very cautiously. [See our original article on him]
But there are supposed messages from Mary he has publicly announced in recent months, and when we asked what he is now saying privately — as far as world events — we were referred to them. For discernment only. At the least, considering our times, they're — interesting. 
January 21, 2017:
Peace my beloved children, peace!
My children, God is calling you to conversion and many are deaf to his voice. Turn back to God, repenting and asking for forgiveness of your sins, for when the Lord says "enough," everything on the face of the earth will change and many will be those who will cry and mourn for not having been obedient to His call.
Convert, convert, convert, therefore for the times are serious and evil. Welcome my invitation to prayer and live out my messages, with great faith, within your homes with your families.
Pray the Rosary every day and fill your day with little prayers so that the Holy Spirit would enlighten you much more and so that in you the desire would grow to pray more and more and to be in the presence of God.
Brazil is becoming black because of the terrible sins that are being committed. A dense darkness is wanting to envelop your country, a dark cloud of violence, death, and lack of faith. Receive my motherly words in your hearts and ask for God's light and grace, so that all evil might be warded away from you and your families. Pray and God will hear you!
Return to your homes with God's peace. I bless you all: in the name of the Father, of the Son and of the Holy Spirit. Amen!
Today, during the apparition, the Blessed Mother showed a dark and fierce cloud that was enveloping the map of Brazil. This dark cloud, as she said, means the violence, death, and lack of faith that plague the Brazilian people who are not praying or being obedient to God's call. If Brazil does not listen to God's call to conversion, it will suffer greatly. Let us pray our Rosary and live out the messages of Our Lady with great faith and thus, only thus will God hear us. [Italics: Edson Glauber]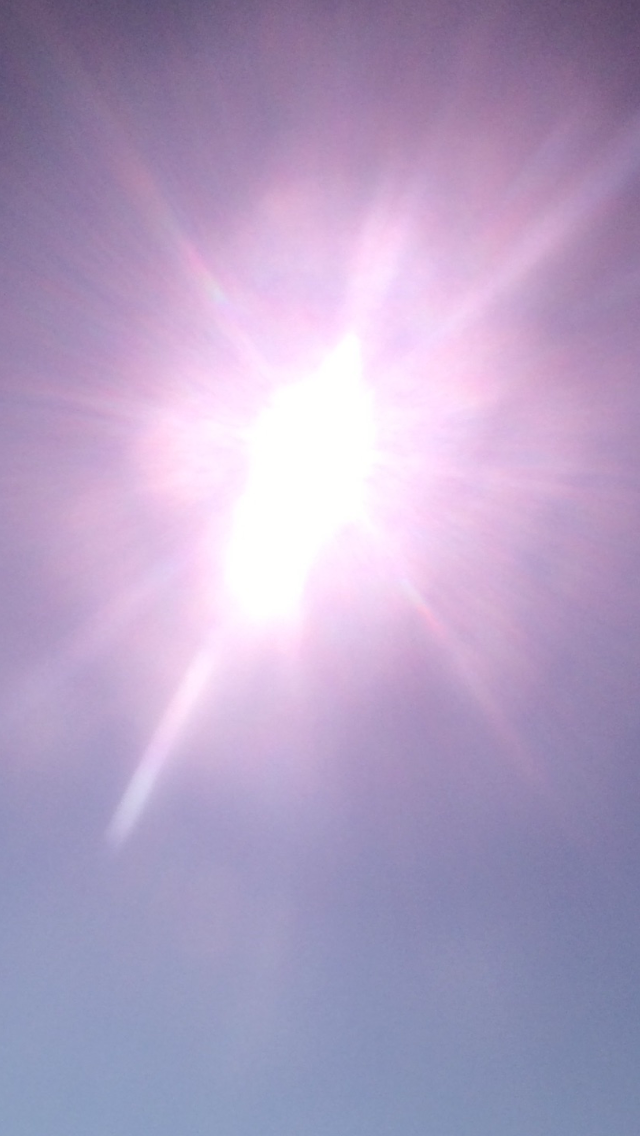 December 29, 2016:
I had a vision of the arm of Jesus raised above the world, prepared to strike it. The Lord gave me a reading for us to read, meditate, and for us to change the course of our lives, while we still have time to convert and be good people.
Woe to those who call evil good, and good evil, who change darkness into light, and light into darkness, who change bitter into sweet, and sweet into bitter! Woe to those who are wise in their own sight, and prudent in their own esteem! Woe to the champions at drinking wine, the valiant at mixing strong drink! To those who acquit the guilty for bribes, and deprive the just man of his rights! Therefore, as the tongue of fire licks up stubble, as dry grass shrivels in the flame, even so their root shall become rotten and their blossom scatter like dust. For they have spurned the law of the LORD of hosts, and scorned the word of the Holy One of Israel. Therefore the wrath of the LORD blazes against His people, He raises His hand to strike them. When the mountains quake, their corpses shall be like refuse in the streets. For all this, His wrath is not turned back, and His hand is still outstretched.
(Isaiah 5:20-25)
October 8: 2016
When Our Lady raises her right arm she is showing us a sign of protection and blessing. Often she has made this gesture during the apparitions. She is warding off a great evil and danger, in order that it might not occur, that it might be lessened. This happened recently when I was in the USA. May the power of her motherly love and her intercession continue warding great evils and calamities away from this country and all the other countries where she has sent me to speak about her holy messages.
[resources: Michael H. Brown retreat, Omaha; Long Island to be announced; Prophetic pilgrimage to Holy Land]
[See also:  Apparitions at Medjugorje too frequent? No, says Archbishop, comparing them to daily revelations of Saint Faustina]