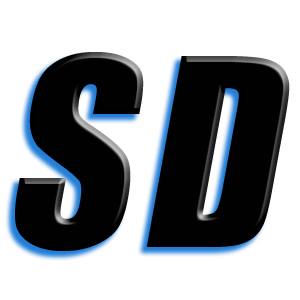 By Michael H. Brown
Statue Weeps And Fires Leap, Leaving Big Question: What's Happening In Australia?
What's going on in Australia? We ask this question because of recent events. First, there are the fires: for the past several years, since the mid-1990s — when the global purification intensified — record wildfires have been sweeping across the Australian terrain. In 1993 and 1994 there were more than 800 fires. This repeated a few years later, in 1997, and at the beginning of 2002.
Now, at year's end, it happens again, with this big difference: in recent times the towering infernos have threatened Australia's largest metropolis. "Sydney blanketed by smoke," said a headline on Monday on Reuters, while a scientific report, speaking of the earlier blazes, stated that "intrusion of fire into Sydney and the nearby metropolitan area  occurred on a scale never before documented." Thousands of firefighters have been battling leaps of flames that in one case were shooting up 130 feet (or 40 meters) right there in the suburbs.
Why Australia, and more specifically, why Sydney?
We look at this city and what we find is one of the world's loveliest metropolises (filled with plenty of great people) at the same time that we find one of the world's most libertine city's — widely known as a haven for the promiscuous. Although the problems are certainly not confined to homosexuality, just a month ago — days before the fires threatened it — Sydney was host to the International Gay Games, with 15,000 in attendance.
The city is one of the world's largest hotspots for homosexual vacationers, and however politically correct folks want to be, homosexuality is a deviancy. "During the time of the convict colonies, Sydney was given the name, 'Sodom of the South Pacific,'" notes one website. "Today Sydney stands out as one of the world's premier centers of gay life and culture."
And we might add that today Sydney is threatened by leaps of brimstone on a nearly annual basis.
Nor is it just promiscuous sex. A recent decision by the Australian parliament has allowed human stem-cell research. They are going to meddle with human embryos — a decision decried by the nation's bishops.
That's one aspect: the fires. There have also been powerful typhoons in recent times, and bizarre hailstorms (see the prophecies of LaSalette). They're not just in Sydney. And it's not just homosexuality.
We are all sinners, and that may be the message of a second phenomenon occurring Down Under: a weeping Lourdes statue. This is south of Perth in the western part of the beautiful country at Our Lady of Lourdes Church in Rockingham. On Sunday 3,000 to 4,000 faithful filed into the church as they have been doing each Sunday to catch a glimpse of the 27-inch statue that has been "weeping" now for more than 100 days.
The statue was purchased by a woman named Patty Powell for $150 from a religious shop in Thailand and was first seen weeping on March 19 during the Feast of St. Joseph — and then over the four days of Easter. It again began to exude on August 15, Feast of the Blessed Mother's Assumption, and has wept continuously since. The archbishop has ordered a formal inquiry and scientists equipped with a computer that will scan the statue inside-out are now studying it. This is cutting-edge medical technology called tomography, in which an imaging tool is used to scrutinize human organs and build three-dimensional maps of the body. Already scientists from two Perth universities have tried to locate the source for rose-scented oil that trickles from the statue's eyes — but have been unable to find a source.
We gave a call to a priest at the church, Father Don Kettle, who said the devout gather every day at the church, though not to the same extent as on Sundays. "We've just finished a nine-night novena," he said. "It was well-attended, anywhere from 300 to 400 people at each session. There's a lot of interest, as you can imagine." Does Father Kettle attach any particular meaning to the tears? Is there something specific to the Perth region? "It would purely be speculation to comment on that," says Father Kettles. "There's nothing in the western part that particularly stands out, but when you look at the state of the world, you begin to wonder why. Maybe it's a jolt for people to recollect and have a look at themselves."
We joked that the statue made one wish they still taught mystical theology in the seminaries. Father Kettle was ordained just last February.
And suddenly he and his pastor, Father Finbarr Walsh, are faced with a situation that has drawn international attention (the most noted statue phenomenon since one of Padre Pio was said to weep a year ago in Italy). "I just spoke to a friend from the seminary about what's happening," says Father Kettle.
"And he said, 'I think I must have missed the class about that!'"