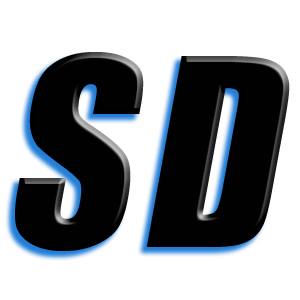 Padre Pio — Champion of The Holy Souls
By Susan Tassone
As with all the great saints, Padre Pio, the famed stigmatic from Italy, had a special relationship with the "holy souls" (those in purgatory).
They were his frequent visitors — to such an extent that he once said, "I see so many souls from purgatory they don't frighten me anymore."
In fact, St. Pio once related that he encountered more souls from purgatory than he did those who were still in this world!
Once, praying late at night in the chapel balcony, at San Giovanni Rotundo, in the barren, wind-swept hills of eastern Italy, the saint heard a ruckus on the altar and spotted what looked like a novitiate cleaning the chapel. He had just knocked down a candelabra. The only problem: at that particular time, the friary had no such novitiate.
It turned out to be a monk who had once been studying at the friary, died young, and was allowed to do his purgatory there at the monastery. While alive, he explained to Pio — who called to him — he had been negligent in his chores.
At other times, Padre Pio received souls — including those of deceased soldiers during World War Two — who, it was said, lined up for his intercession. In one case, a monk who lived with him spotted strange soldiers near the friary's fireplace. Wondering how they got in, Pio explained that they were not actual soldiers but departed spirits who had stopped by for help on the way to the hereafter.
A great saint this was! Such souls beseeched him constantly, and he offered his powerful, two-hour Masses along with personal sufferings for their release. He knew the importance, the power, of supplication. He also knew the power of suffering. He knew that all that matters is doing God's will and fulfilling your duty in your state in life.    
He likewise realized the powerful intercession of the holy souls and how they intercede for us while they are still in purgatory (and continue their awesome intercession once, with our help, they get to Heaven). 
The saint burned with love for poor sinners and the holy souls so much that he felt the need to offer himself to the Lord for these two particular categories of souls. St. Pio begged the Lord to pour upon him the punishment prepared for such souls and wrote his spiritual director (on November 29, 1910) asking permission to accept such punishment. 
That director granted this request, saying:  
"Make the offering of which you speak and it will be most acceptable to the Lord.  Extend your own arms also on your cross and by offering to the Father the sacrifice of yourself in union with our most loving Savior, suffer, groan, and pray for the wicked ones of the earth and for the poor souls in the next life who are so deserving of our compassion in their patient and unspeakable sufferings." 
The rest is history. Padre Pio suffered for souls in purgatory throughout the next 58 years — from the pain of his stigmata to a daunting series of afflictions, many of which were mysterious. No one will ever know how many additional infirmities he suffered interiorly.
One truly enlightening story is very important to know. A doctor who was very close to St. Pio received a letter from a lady whose daughter was near death. The mother implored the future saint for his prayers and blessing. 
The doctor was unable to get this letter to Padre Pio until several days after he received it.  After reading the letter to Padre Pio, this physician asked how he should answer it. 
Pio responded, "Fiat." 
The doctor knew that some time had passed since he had received the letter and the girl was at death's door. He was perplexed by Padre Pio's assurance that all was done, that the request for prayer would work. 
Padre Pio continued, "Maybe you don't know that I can pray even now for the happy death of my great-grandfather."
"But he has been dead for many, many years," replied the doctor. 
"I know that too," said Padre Pio. "Let me explain by giving you an example. You and I both die, and through the good fortune and the goodness and mercy of the Lord we are obliged to stay in purgatory for 100 years. During these years nobody prays for us or has a Mass offered for the release of our souls. The 100 years pass and somebody thinks of Padre Pio and the good doctor and has Masses offered. For the Lord, the past does not exist; the future does not exist. Everything is an eternal present. Those prayers had already been taken into account so that even now I can pray for the happy death of my great-grandfather! Do you really think the Lord needs our bureaucracy– that somebody has to ask for a grace on a piece of paper and bring it to Padre Pio?"
The important moral is that we should always pray for the deceased, even those who have died many years ago, because for God there is neither a past nor a future, but all as one eternal present. 
Let us join together with the holy souls in shouting as they were heard to do on one occasion in the friary of San Giovanni Rotondo, "Viva Padre Pio!"  (Long live Padre Pio!) 
(The little girl in need of prayer, by the way, was healed.)
10/24/06