From Forums of the Virgin Mary [translated]:
How the Angels and Saints know exactly what you are thinking.
The angels and saints could not know our thoughts, only God can [according to some authorities].
However, we can communicate with them mentally to ask for their intercession and favors.
And our non-verbal prayers are answered in the same way as the vowels and consonants are.
How do our thoughts reach angels [if not directly, which others believe is the case]?
Here we will talk about the way that God designed so that angels and saints can know our thoughts and deep needs, thus opening up a world of possibilities for us.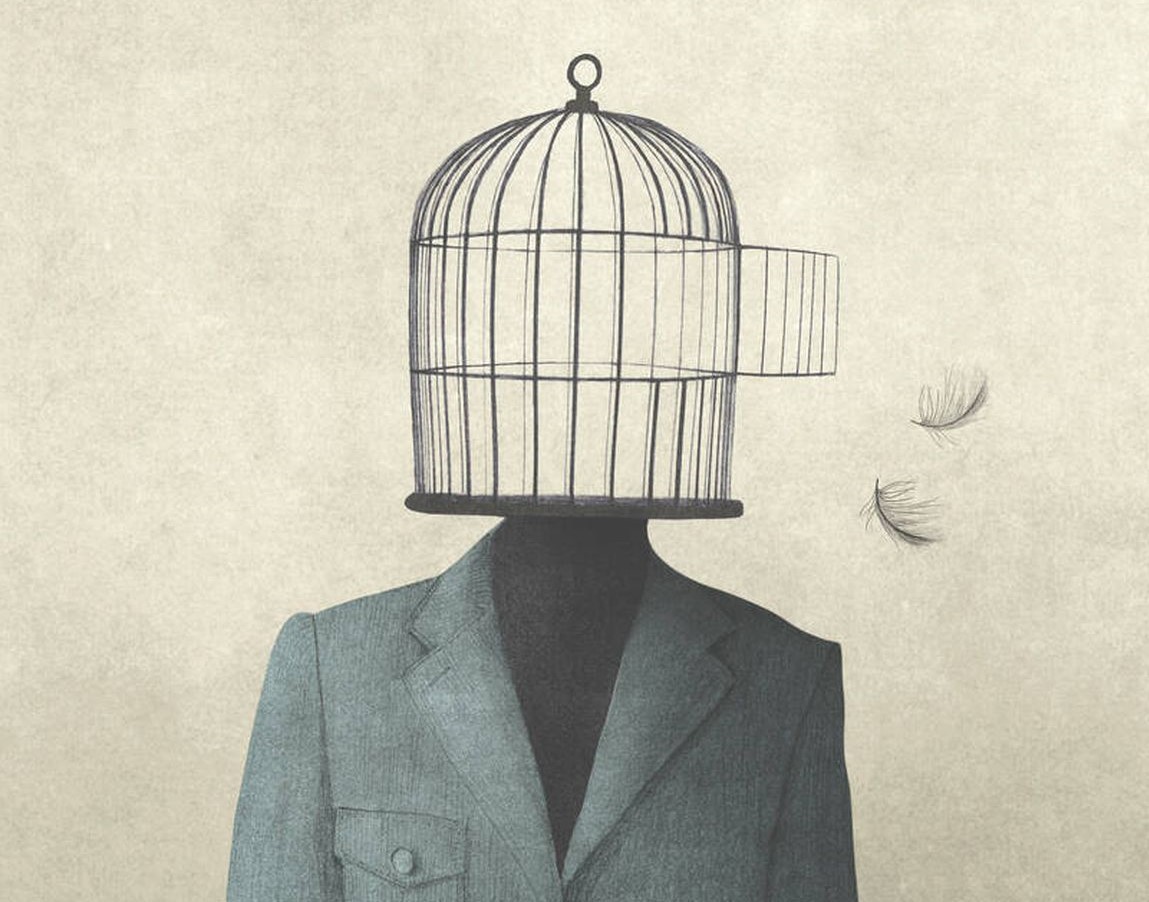 Only God can have direct access to the hidden thoughts of our hearts and minds. 
But the saints and angels can also know them when we freely choose to speak to them internally or vocally.
By an act of our will, we direct our thoughts towards a particular angel or saint in prayer, and this opens our specific thoughts to the chosen person.
It is not a "public broadcast" to all angels or demons in our area. 
But it is limited to those to whom we want to direct them.
We can even choose to address more than one person at a time.
This means that we can silently pray to God, to Mary, and to the angels and saints, from the depths of our hearts, in any situation.
But we can also communicate through vocal prayer.
For example, remember the prayer to Saint Michael the Archangel, in which he is asked to defend us in the battle against the devil.
This also goes for the saints.
Communication is two-way. We send and receive messages.
And that is why we can ask the saints and angels for intercession.
We ask verbally or mentally in a dialogue, as if we were talking with a friend.
And we should be attentive to listen, because one of their functions is to bring us messages and answers to our requests.
They speak to us through the events that happen to and around us.
We must be attentive to decipher messages in the things that happen, opening our spirit to see and listen.
Let's take a very common case, like we are thinking about a need we have.
And suddenly a solution to that issue or a consolation comes to our mind.
Or we see something outside that gives us a clue to the answer, such as a sign on the public road, a person speaking to us, music, etcetera.
So the function of saints and angels is to take our requests to God and pray for them.
And God will attend to them according to their merits and ours.
This means that these beings, who are in Heaven, know our needs, because we ask them to intercede for us, and they do intercede before God for us.
There is much Biblical evidence of this interaction of living beings on earth with angels and saints, and we quote it in articles in the description of this video.
The Bible shows men on earth talking to the dead, who are in Heaven.
It shows that the angels and saints are aware of the things that happen on earth.
That the angels and saints of Heaven care about us.
And present our prayers to God.
And we also know from the Bible that our prayers are powerful.
However, the Catholic Church does not teach that the saints in Heaven are omniscient or omnipotent.
So how is it that they "hear" the requests that come from earth? What makes them able to know our requests if only God is capable of knowing our thoughts?
The answer is the mediation of the Holy Spirit.
Saint Augustine teaches that just as the Church is the Body of Christ, the Holy Spirit is the "soul of the Church."
This presence of the soul in the body is what allows messages to move through the body.
The Holy Spirit is the channel of communication that transmits to the different parts of the Church, from the triumphant Church in Heaven to the pilgrim Church on earth.
It is the communion of saints.
However, what we have said could be considered as simple theory or fantasy by some.
But God sometimes allows our eyes to see what our hearts of stone refuse to believe.
At one time it was common to write "SAG" on envelopes, before placing them in the mail.
This means "San Antonio Guía," and it originated from this miraculous story. [scroll for more:]
A Spanish merchant named Antonio Dante left Spain for South America in 1729 to establish a business in Lima, Peru.
His wife, who remained in Spain, wrote a series of letters addressed to him without receiving a reply.
After many months full of concern and with the greatest faith, she took a letter to the Church of San Francisco in Oviedo.
In the church, there was a large statue of St. Anthony, and she placed the letter to her husband in the statue's outstretched hand and prayed, "St. Anthony, I beseech you, let this letter reach him and obtain for me a speedy reply."
The next day he returned to the church and saw that the letter was still there.
Crying in frustration that her letter had not been delivered, she attracted the attention of the sacristan brother, who tried to remove the letter from the statue's hand, but could not, and asked the lady to try to remove it.
She tried, and pulled it out with ease.
And when removing the letter from the statue's sleeve, three hundred gold coins fell.
But also the letter that she withdrew from the hand of the statue of San Antonio was not the one that she had placed there the day before, it was a response letter from her husband.
A good number of the friars were called and ran to the place, waiting for the miraculous letter to be opened, and their astonishment was great.
The letter was dated July 23, 1729, and read:
"My dear wife.
"For some time now I have been waiting for a letter from you, and I have been very anxious and worried at not hearing from you.
"But at last your letter has arrived, and it has given me joy.
"A Father of the Order of San Francisco brought it to me.
"You complain that I have left your letters unanswered.
"I assure you that when I did not receive any letter from you, and I thought you had died, but you can imagine my joy at the arrival of your letter.
"I answer you now through the religious father himself, and I am sending you three hundred gold escudos, which should be enough for your support until my return soon.
"Hoping to be with you soon, I pray to God for you, I entrust myself to my dear patron Saint Anthony, and I ardently hope that you can continue sending me news about yourself.
"With the greatest affection, Antonio Dante."
The original letter was written in Spanish and is kept in the Franciscan monastery of Oviedo.
And more than a century later we find another famous case showing the communication function, performed by an angel this time.
Santa Gemma Galgani had her letters delivered, written in her own handwriting, to her spiritual director, who lived many kilometers away, through her Guardian Angel because she didn't have the money to pay for the postage, and she also wanted the letter to arrive safely and quickly.
There is physical evidence that she left the letter on an image of the angel and then it was received by the Venerable Father Germanus without the postage stamp.
Well, so far what we at Forums in Peru wanted to talk about the communication that we can have with angels and saints, even without articulating words, opening up a world of possibilities to ask for their intercession and help us. And I would like to ask you if you usually communicate through your thoughts with your Guardian Angel, with the Blessed Virgin Mary and saints, or not.