---
Can prayer put off a hurricane? Yes. Will hurricanes still hit? Yes. When it's in God's Will to stifle a storm, He stifles it (just as He spared Nineveh due to a handful of faithful souls). But there are times when His mercy ends and when there are too many transgressions. We have warned for years that we are entering a new era, a period of what we have called "the great ocean storms" [see archive].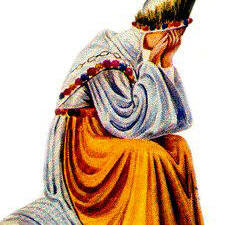 As stated, each year will see intensification in various forms of natural disasters. Prayer is needed, as is fasting. Everyone is truly called to pray for Florida, instead of watching as if it were entertainment. While in our view Charley was largely influenced by the supplications of so many people (avoiding densely populated areas), we also warned that it would probably not be the worst storm of the year and are concerned that the United States is overdue in the next several years for a disaster on the scale of Galveston — or at least the great Labor Day Hurricane of 1935.
That storm had sustained winds of up to 200 miles per hour (probably fifty more than Charley when Charley was at its strongest) and gusts that may have reached 225 miles per hour, which means it was like a massive F-4 tornado. Over a distance of about 30 miles, from the settlement of Tavenier to Vaca Keys in Florida, the destruction of buildings, roads, viaducts, and bridges was practically complete.
At the same time, such storms, in response to the climate flux, are growing larger in size, such that their effects can shroud an entire large state.
This is what we have to keep in prayer as the season rumbles on: prayer, especially to Our Lady of Prompt Succor and also a special prayer against storms. Increasingly, those who snicker at prophecy are noticing that there has been a fundamental shift in nature. Out west, there are tremors at places like Yellowstone, and in northern California. Watch this closely!
The need this week: to pray that Hurricane Frances weakens unexpectedly, and that no storms threaten the Northeast, now or in the months ahead.  According the the Farmer's Almanac, the coming winter will see tremendous gyrations and all kinds of weather events.
"The weather here has been appalling," writes Joe Lavelle of the UK. "We have had virtually three months of solid rain and all the farmers are now complaining that all the crops are ruined. It has been stated in the Sunday Mail that this has been the worst summer for 90 years and that the potato harvest is ruined on a scale not known since the Irish potato famine."
That's interesting because the Irish potato famine, coming on the heels of odd weather, was prophesied in 1846 at LaSalette.
[for predictions on weather and hurricanes, see Sent To Earth]