---
Those who deny God's signs cannot deny the rain — the floods, from the D.C. area (lost in the news) to the Mississippi through the Midwest and down to Louisiana and Mississippi. To wit: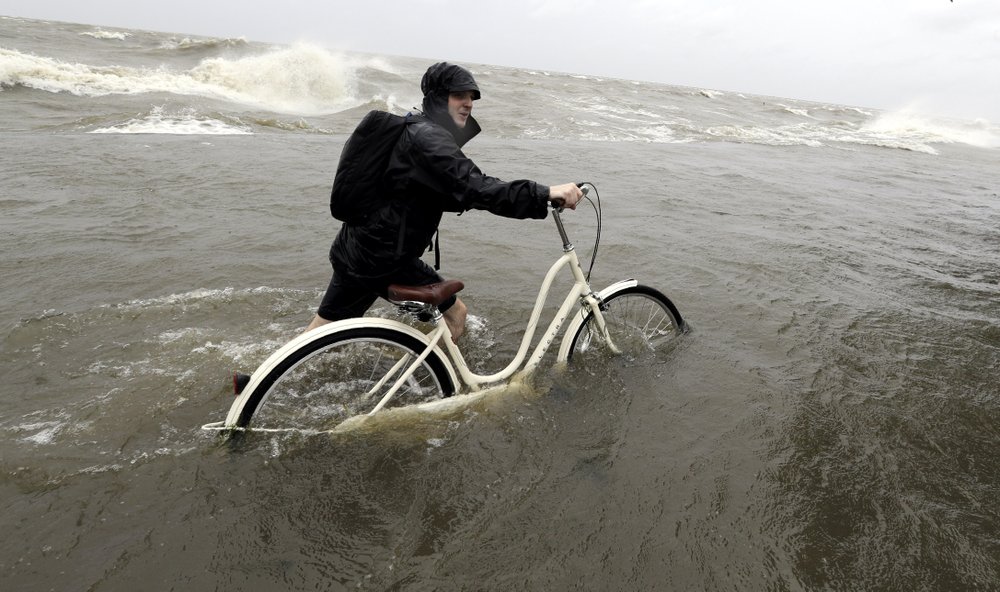 From Associated Press:
NEW ORLEANS (AP) — Weakened but still potent, Barry inundated the Gulf Coast but appeared unlikely to deluge New Orleans as it continued its slow advance, but brought fresh fears of flash flooding to Mississippi's capital city Sunday morning.
Louisiana Gov. John Bel Edwards on Saturday night urged residents across south Louisiana to stay "vigilant," warning that Barry could still cause disastrous flooding across a wide stretch of the Gulf Coast overnight. "This storm still has a long way to go before it leaves this state," Edwards said. "Don't let your guard down."
From CBS:
Hurricane Barry made landfall in Louisiana and weakened to a tropical storm on Saturday. The storm, previously a Category 1 hurricane, brought heavy rainfall and flooding to the Gulf Coast and knocked out power for tens of thousands in the region.
The storm made landfall as a Category 1 hurricane near Intracoastal City on Saturday afternoon. It weakened to a tropical storm shortly after.
Barry could bring "dangerous, life-threatening flooding" with more than 20 inches of rainfall in Louisiana and Mississippi.
70,000 people are without power: 67,000 in Louisiana and 3,000 in Mississippi.
The U.S. Coast Guard rescued at least 12 people amid floodwaters in Louisiana.
From the Weather Channel:
At a Glance
Tropical Storm Barry will make landfall today along the northern Gulf Coast, possibly as a hurricane.
A major threat of rainfall flooding is in play over the northern Gulf Coast and lower Mississippi Valley.
New Orleans and Baton Rouge, Louisiana, are among the cities in a high risk for flooding rainfall.
Hurricane, tropical storm and storm-surge warnings have been issued for the northern Gulf Coast.
Storm-surge flooding will also add to the water worries, particularly along and east of Barry's track.
Power outages are likely in parts of Louisiana and Mississippi.
[For Full Story]day morning due to the floodwaters.