From ABC:
For nearly three years, QAnon followers have been feverishly deciphering thousands of cryptic clues and predictions posted online by the shadowy persona of "Q" at the center of a metastasizing movement that experts say is the first far-right extremist conspiracy theory in the modern era to penetrate mainstream American culture and Washington politics.
Yet, a consensus of leading researchers and critics who study and debunk QAnon disinformation told ABC News that a key to identifying "Q" has been hiding in plain sight for years — on a pig farm south of Manila in the Philippines [his alleged name: James Arthur Watkins] — at least until recently. Party affiliation is no shield. After Vice President Mike Pence told CBS News on Aug. 21 that he "doesn't know anything" about QAnon but "dismisses it out of hand," he was accused by many QAnon adherents of being a "deep state" agent.
Wikipedia:
Fredrick Brennan (born 1994) is an American software developer and type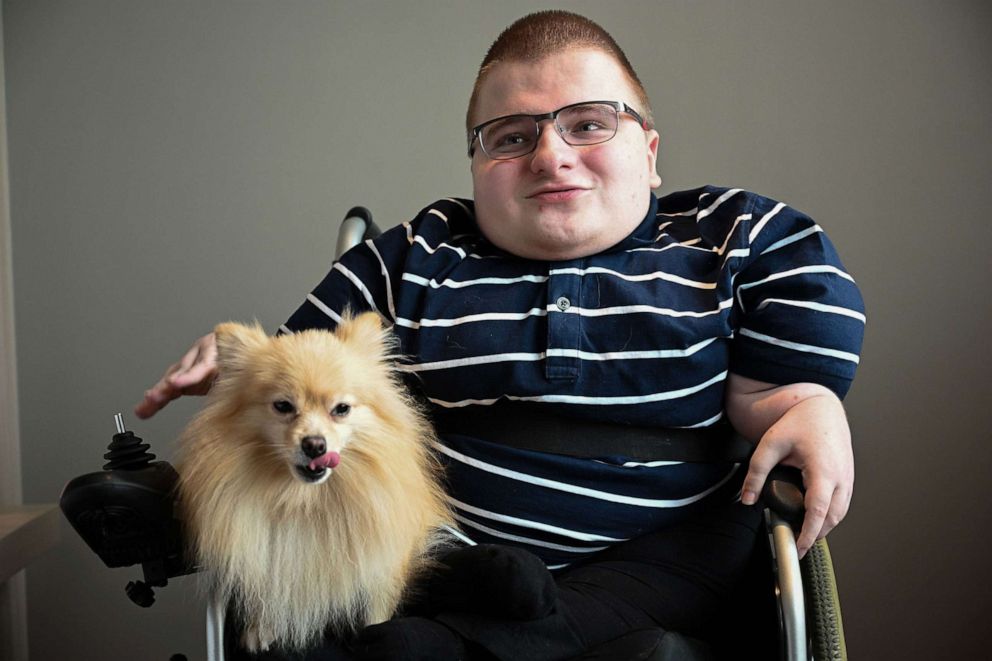 designer with brittle bone disease who founded the imageboard website 8chan, as a free speech friendly 4chan alternative in 2013. Following its growth in popularity, due in part to the GamerGate movement, in 2014, he cut ties with 8chan in 2016, after having a dispute with host NT Technology's owner Jim Watkins, who is now the current proprietor of the site [and who is suspected of being "Q" or knowing him/them well].
Brennan launched 8chan, also called "Infinitechan", in October 2013, after a month of raising pledges on Patreon. It was intended as a "free-speech-friendly 4chan alternative", where discussion boards would be managed by the creating users, not by site moderators.[2][14] It started with a small but loyal following. Brennan was criticized for 8chan's pedophilia-related boards; Brennan has said he personally finds such content reprehensible, but stood by his refusal to remove content that did not violate United States law.
From Wired:
For his part, Brennan was delighted to see that the site he created had been knocked off line [temporarily, by Cloudflare, after inspiring violence]. He hopes it's permanent. "If this is not the end, maybe there will be another shooting and that will be the end," Brennan told me in an interview Tuesday morning. "I just hope that they give up and throw in the towel. It is time." He continued, "The only people that are really going to suffer are mass shooters that wanted to post on 8chan because they knew people would archive their stuff. So they will have to find another way. Boo hoo."
When the 28-year old Australian shooter stormed into two New Zealand mosques in March, camera strapped to his head, and opened fire, users of 8chan were among the first to know. The self-professed white nationalist, a frequent user of the site, posted his rambling diatribe and plans there and found a cheering squad of other nameless, faceless 8chan users like him. "It's time to stop shitposting," he wrote—a reference to the ironic, misleading, and provocative content that is a hallmark of 8chan discussions, designed to lead less familiar users astray—"and time to make a real-life effort post."
From Business Insider:
Watkins [above] lives in the Philippines, where he operates a pig farm outside Manila, according to Splinter.
His main business, however, is web-based: NT Technology operates a variety of different websites, including a libertarian news site named The Goldwater and an audiobook company named Audio.books. In an interview with Splinter in 2016, when he was 52, Watkins explained why he continues to operate the anonymous web forum that's so often tied to horrific tragedy in real life: "As long as they are not making imminent threats of harm against someone, their speech is protected political speech. No different than Trump or Clinton or Mr. Smith or anyone else."