There it was, in the news again this week.
As one outlet, Newsmax, reported, "The World Health Organization's Wuhan, China, investigation into the origins of the COVID-19 has found potentially 13 different strains of the virus in December 2019, suggesting it had gone undetected for some time, CNN reported [our italics].
It was important news because it tends to confirm earlier studies indicating that the coronavirus was infecting Italians — Italians, not Chinese — in September of 2019,  a couple months before the Wuhan outbreak. Similar indications have been reported in India.
That doesn't mean the virus didn't originate from China: Odds remain it did. Very coincidental is the laboratory in Wuhan that handled (or mishandled) specifically the SARS-CoV-2 virus — though, after visiting, WHO placed a lab origin far down — fourth — on its list of possibilities).
It seems simply to have erupted in an animal population there, WHO contends.
If so — if that part of the world was the origin — the virus either made a loop back to China (which sends many workers to Italy) or remained in China, expanding into a pandemic there and spreading elsewhere as well, to places like Italy, before it was detected.
Both at the Wuhan labs and labs elsewhere, including in Texas and North Carolina, virologists are known to have toyed with SARS viruses in what is euphemistically called "gain-of-function" research.
That simply means altering DNA or proteins so a virus or bacteria becomes more contagious, more lethal, more capable of infecting a wider range of animals, or all three.
Why would any lab do such a thing?
The stated reason is to learn how threatening, as it mutates, a given virus could get, allowing medical science and health agencies a chance to prepare vaccines and treatments.
The problem with those stated reasons is a) they do not justify taking such risks in laboratories, from which viruses occasionally escape and b) gain-of-function meddling may be a cover for bioweapons research. While Barack Obama ended such research, it has been back full-throttle since his term.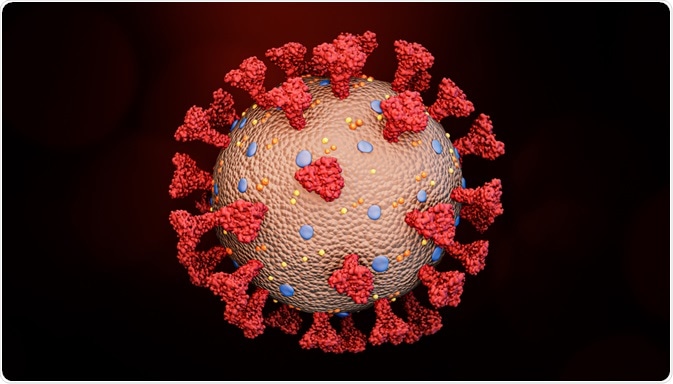 One conspiracist, Harvard-trained lawyer Francis Boyle, believes the virus shows signs of nanotechnological tinkering and the insertion of proteins from HIV, the human immunodeficiency virus. He alleges that "U.S. researchers helped create it and that thousands of doctors, scientists, and elected leaders are conspiring to hide the truth," in the words of Associated Press.
There is also Luc Montagnier, a world-renowned virologist who won the Nobel prize in 2008 for discovering HIV. Last spring he claimed that the coronavirus did not originate in nature and was manipulated. Montagnier said that in the process of making the vaccine for AIDS, someone took the genetic material and added it to the coronavirus.
We have no idea about Montagnier and Francis Boyle, the latter who seems to posit many conspiracy theories.
All the same, intriguing indeed is the notion not only that SARS-CoV-2 may have artificial components, but that the virus we now know to cause covid had been in "cryptic" circulation for weeks, months, or even longer before the famous Wuhan outbreak.
If so, how many, including in Europe and North America, are suffering maladies that arose from the virus before it was recognized?
Are there people out there with decreased lung function, irregular heartbeat, shortness of breath, kidney or liver problems, foggy brain, unexplained fever or joint pain, loss of smell and taste, and so forth actually caused by clandestine transmission of the virus before it was recognized? (We know someone who was ill with a very unusual "flu" in January of 2019 — nearly a year before the major Wuhan outbreak.)
How long covid affects people is an important and so far unanswered question.
With prayer, it may well fade into a minor annoyance like the common cold (which can also be a coronavirus) as natural immunity builds and the novel virus mutates into less harmful forms. But the issue of labs tinkering with these dangerous pathogens is the main concern.
Back on November 12, 2015 — more than five years ago — a French virologist named Simon Wain-Hobson issued a warning in Nature, the most prestigious science journal, saying that engineered bat virus research was too risky and that a novel virus isolated from the bat population had been created that "grows remarkably well" in humans (he was talking about SARS-CoV-2). He said that "if the virus escaped, nobody could predict the trajectory" [our italics again].
Indeed: we're still grappling with the trajectory.
The final chapter has not been written.
As stated, hopefully it is ready to fade away. There are signs it may soon do just that. But the issue of a bio-engineered virus — if that's what this is (and the most "elite" government and academic researchers deny it, saying they have analyzed the intricacies and seen no artificial aspects) — is still very much on the table.
What else is out there — not to be feared, but prayed against?
How many labs are altering viruses? How many are conducting "gain-of-function" research? Shouldn't they urgently be shut down? Are there not twenty-five nations (at last count) that have bioweapon programs? Is covid a product of human synthesis?
These are questions no one can answer, least of all us non-scientists.
But the guess here, in how this thing emerged, and how it manifests, is that it is not a natural pathogen and scientists understand precious little about its long-term consequences and when it even emerged, like a secret operative, to begin with.