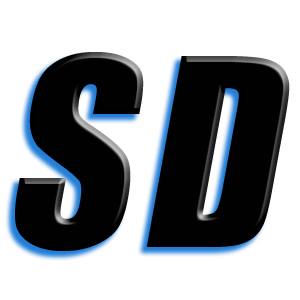 from spiritdaily.com
By Michael H. Brown
Magnify God With Praise And Thanks And He Will Magnify Everything Around You
Want joy in your life? Magnify God. Glorify Him. Bless Him! Magnify God and He'll cause what is known as multiplication.
He will multiply the joy in your lives, among other things.
Multiplication is the supernatural growth of something good, of something we enjoy, of something we need. Remember the loaves? Multiplication is when God causes a proliferation. And it is available to all.
Praise leads to it. That's a spiritual law: The key to multiplication is magnification. When you feel joy, praise God and that joy will spread! When you feel happiness, extend your thanks and that happiness will reach a new summit. When you feel grace, let the Lord know your jubilation.
He will delight in sending more of it!
The longer we praise the Lord, the more our grace grows. One turns into two, and two into four. Incredible as it is, just about all the miracles recorded in the New Testament are also reported in our own time — and among them are miracles of multiplication.
More than a year ago we reported on a mission church serving the barrios of Juarez, Mexico, where they have reliably reported a number of such occurrences. The most famous happened while serving Christmas dinner in 1972 to poverty-stricken Mexicans who usually scavenge food from a local dump. That particular Christmas there was only enough food for 150  of these people, report the missionaries — but 300 came and all were fed. There were even leftovers!
The food seemed to come from nowhere.
According to Father Richard M. Thomas, a Jesuit who has spearheaded the mission, he and those who were there have encountered the inexplicable multiplication of food on dozens of occasions — right up to today, at times aware of what is happening, in other cases noticing the miracle when they count up items in retrospect. In another example 350 cans of milk were brought to the poor, but every one of 500 who came actually got one. Sacks of flour have produced flour as if from an endless supply — to the shock of those handing it out. Manna? They have even taken measurements of what was removed and it simply doesn't add up.
Such phenomena were also seen around saints such as St. Clare of Assisi, St. Teresa of Avila, and  St. Pius V. There are lessons in why it happens in Juarez. It occurred among the most humble, among the impoverished, and among involved Catholics who believed in miracles. It occurred for true Christians who were working for others. It occurred because there was unselfishness, magnification, and faith.
The people there gloried in God and thanked Him for everything!
When we pray, when we have faith, and when we glorify God — when we chose to serve Him, putting Him absolutely first — He draws close and multiplies. Whether or not by means that can be physically explained, He multiplies what we need. Suddenly finances go our way. Suddenly, we have the necessary money. Suddenly, there are friends when we need friends. Things come out of the "blue" (which may be a way of saying Heaven).
To look at the faces of the poverty-stricken people of Juarez — who have no electricity, running water, or sanitary facilities — is to see wide smiles and bright faces filled with a nearly inexplicable happiness. There is no billionaire with their radiance. Doesn't that say it all? They praise God. They take two hours to go through the Mass. And they are not just reciting prayers. They are living those prayers and the Living God responds to it.
Prayer from the heart — total involvement in Mass, in praise — leads to a gladness of the heart. It multiplies. When we humble ourselves, there's no limit on how much joy — and whatever else — God may give us!
Sept 2004
You are at www.spiritdaily.org