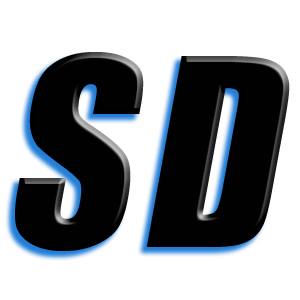 from spiritdaily.com
By Michael H. Brown
THE STUNNING LINKS BETWEEN 'OUR LADY OF AMERICA' AND OTHER APPARITIONS
The apparition we have been investigating from a nun in Ohio [see previous stories] continues to present hidden details connecting it with major international revelations. 
It starts with the fact that the seer, Sister Mildred Mary Ephrem Neuzil, was professed as a religious in 1933 — the same year Saint Faustina Kowalska, known as the seer of "divine mercy," took her perpetual vows. 
Saint Faustina propagated God's mercy at the same time as warning about His judgment — as is also evidenced in the American apparition. If that's not enough of an association, there is the fact that Sister Neuzil's mystical experiences began in 1938 — the year of Saint Faustina's death and the end of the divine mercy revelations.
There is also a connection to Fatima: 1938 was the year of an extraordinary aurora borealis or "northern lights" that is now considered the "great sign" prophesied by the seers of Fatima.
And then there is the content of the messages. On December 20, 1959, Sister Neuzil said the Virgin came pleading for "penance, penance" — words also mentioned verbatim in the famous third secret of Fatima. Indeed, one of Sister Neuzil's major apparitions occurred on October 13, 1956 — anniversary of the "spinning sun" at Fatima.
And so too was penance, or actually "penitence," a major message at the historic apparitions in France at Lourdes. There the Virgin began to appear on February 11 — the same day that, exactly a hundred years later (on February 11, 1958) that Sister Neuzil heard the Virgin  describe herself as the mother of sacred humanity!
Sister Neuzil received yet another of her major messages from the Virgin on August 5, 1957 — the anniversary of Our Lady of the Snow in Rome (where, in A.D. 357, the Virgin requested construction of a church that is now known as the Basilica of Mary Major).
Meanwhile Sister Neuzil quoted the Immaculate Virgin as telling her that the mission was purity "among peoples and nations." This is precisely how Mary would later come — in 1976 — at a Church-sanctioned site in Betania, Venezuela, where she identified herself as "Mary, reconciler of all peoples and nations"!
We have already noted that with the Sister Neuzil was the same age as Saint Catherine Laboure when the French seer first experienced mystical events and that like the "Miraculous Medal" (which is what Saint Catherine's apparitions were called), Sister Neuzil saw Mary with a globe and in a radiant white dress — which also brings to mind Knock, Ireland (during which Saint Joseph, as at Fostoria, also appeared!).
In Ohio the Virgin bore white lilies — as at a famous English site called Walsingham!
And the crown Sister Neuzil described as setting on the head of the Virgin is mindful not only of Knock but also of a Church-sanctioned apparition at LaSalette, France(where, as we will see in coming days, there was a great similarity between prophecies)…