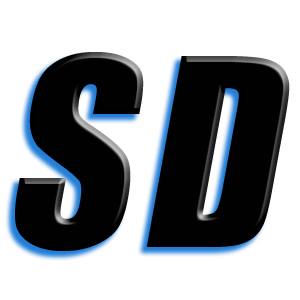 from spiritdaily.com
By Michael H. Brown
AMERICAN NUN WHO SAW MARY DIED AFTER 'SEEING THE LIGHT' IN HUMBLE SURROUNDING
It's in Fostoria, Ohio, 36 miles south of Toledo. Right now, it's just scrubland. Geese have all but taken over. Next to it is land that will soon be a commercial kennel.
There are no reports of spinning suns. There are no miraculous springs. There is certainly no august basilica.
But it's here that Sister Mildred Mary Ephrem Neuzil — destined to become one of the country's best-known seers — spent her last days, and where we went last week in a further attempt to discern what have become known as the Our Lady of America apparitions. 
Earlier we reported on the place in Indiana where she first had her apparition of Our Lady of America. Now we report on another of many places Sister Mildred was. Indeed, Sister Mildred spent time in at least six states and the District of Columbia.
But Ohio was her true home, and when we went there last week a remaining nun from the tiny cloister, Sister Joseph Therese, greeted us warmly and shared reflections on a seer whose visions won the belief, including an imprimatur, of former Archbishop Paul F. Leibold of Cincinnati [see previous stories] in what is the closest a seer in the U.S. has come to full ecclesiastical approval.
It was Sister Mildred — "Millie" to her friends — who saw the Virgin in pure white with a white lily and the admonishment that America was to lead the world spiritually at this crucial historical juncture in history. The experiences took place between 1938 and 2000, and now her own spirit hovers over a humble setting. "I feel her all over around here," says Sister Joseph, who was Sister Mildred's closest friend and who has set aside 45 acres of land for a shrine dedicated to the apparition. "I feel her everywhere."
Sister Mildred died on January 10, 2000, at the age of 83. Only in her last years was she in Fostoria. Most of her apparitions, including those in which the Virgin first came as Our Lady of America, occurred elsewhere. 
But it is Fostoria where Sister Joseph is struggling to build a shrine on a shoestring budget and hopefully to relocate Sister Mildred's body, which is currently in a parish mausoleum. The development has not yet started and is considered secondary to the apparition's major mission: to install a statue of Our Lady of America in the National Shrine of the Immaculate Conception in Washington, as requested in the apparition itself. But one day it's hoped that Sister Mildred's body will be interred here in commemoration of apparitions that urged the return of the United States to its goodness.
It was the last stop in a life of missions. Sister Mildred had entered the convent at the age of 13 and professed as a religious in 1933. Of all the places she was, a convent nine miles away in New Riegel, Ohio, was the site most associated with her [see photo above]. But when times got tough and her cloister disbanded, the seer sought to maintain their separation from the rest of society and eke out a living raising puppies in Fostoria — a town of under 14,000 with rail crossings and manufacturing, a town in America's very heartland, a town that struggles to maintain dignity though it has seen better days. 
It's a place in tremendous need of assistance. It's also where Sister Mildred died. Sister Joseph recounted her days with the seer. "She could immediately make anyone feel at home," said Sister Joseph. "She was never critical. But she would say it as it was. She could have been a hermit and been happy. She preferred being alone. But she could also be around people and made everyone feel very comfortable. Whenever we had puppies there would be someone to talk with the puppies and the mother. We wouldn't leave them alone. And she'd be in with the puppies talking to them — she loved the animals. She was also very patriotic."
She was a "natural contemplative," says Sister Joseph. She was always attuned to God. She prayed as she worked. For her, communion with God was the most natural thing and things of the world were difficult to focus upon. She was also a natural musician. She had a "beautiful" voice. "She could just pick up an accordian and play it," recalls Sister Joseph. She had been an exceptional kindergarten teacher. But much of her cloistered life had been spent working menial tasks at various convents and institutions. She and Sister Joseph were left with virtually nothing — and no way to live — after the cloister, a victim of modern times, was disbanded. 
At New Riegel Sister Neuzil did weaving and worked in a print shop. When the cloister closed and they were forced to move to Fostoria, a typical day meant work outside cutting grass and taking care of the yard. When there was time for television, Sister Mildred enjoyed watching cartoons (often with the puppies) or a good murder mystery. She shut off anything racy, and in the last years of her life tuned out politics. "Our days were very busy," said Sister Joseph. "We would be painting and taking care of the dogs."
In January, 2000, after a hospital stay, Sister Mildred came back to the site in Fostoria and it was in these spare conditions that she spent her final days. "When she came home from the hospital it was pouring rain and we put a hospital bed up for her," recalls Sister Joseph, who cared for her day and night — who had watched her dear friend suffer terribly for years. "She said, `I will know when I'm going to die and I'll let you know.'"
It was an incredible time. There were times she was so hunched over with arthritis that she couldn't walk, but when Sister Joseph went to assist her, the seer seemed weightless. "It was like something supernatural," says Sister Joseph, "like something was holding her up."
A week after she returned from the hospital — to a humble house set in an old-time town —  her time came. America's first approved seer died after telling her dear friend: "I see the light now…" Her mission was over. She had left behind warnings for her dearly beloved America — messages she had logged meticulously  — and then moved on to her reward.