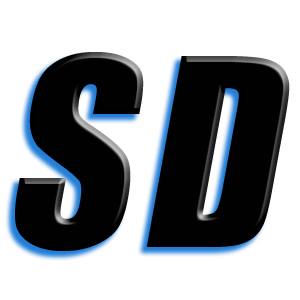 from spiritdaily.com
By Michael H. Brown
AMERICAN MYSTIC: THE LIFE OF SISTER MILDRED NEUZIL
It was in bustling Brooklyn, back in 1916, that a young girl of Austrian parents was born. Named Mildred Mary Neuzil, she was to enter religious life at the tender age of 13 and profess as a religious in 1933. She died just a year ago — on January 10, 2000, at 83 — and while she had strictly maintained a hidden life until then, disdaining even the propagation of her picture, and keeping her mysticism private, she  is now becoming known as the seer in an apparition under the title "Our Lady of America" that if authenticated by the official Church would be the first such recognition in American history.
It's still a ways from total approval, but the groundwork is in place. First is the fact that Sister Mildred's messages were granted an imprimatur by Archbishop Paul F. Leibold of Cincinnati (whose archdiocese oversaw the city where Sister Mildred's mother house was located at the time and who was her spiritual director for 32 years). 
More importantly — and constituting a form of official approval already — the archbishop had a medal struck and fashioned two plaques commemorating the apparitions to Sister Mildred, whose experiences spanned from 1938 until her death. 
Though the archbishop, now deceased, did not issue a formal declaration declaring the apparitions "worthy of belief" (which constitutes final approval), he "probably would have done that had he not died in 1972," his former secretary, Father Francis Lammeier, told The Cincinnati Enquirer. 
There is now a move afoot to gain the approval of American bishops, with the route not yet fully clear. Sister Mildred experienced her apparitions in a total of five dioceses: besides Fostoria, Ohio, where she was before she died in 2000 — and which is technically in the Toledo diocese — she also had apparitions in Colorado, Arizona, Missouri, and Indiana (where she first met the future archbishop, who then oversaw her). There is also jurisdiction for Cincinnati because it had authority over her order's central house and was where Archbishop Leibold hung the plaque in the chancery.  
At her death she belonged to the Contemplative Sister of the Indwelling Trinity in Fostoria (see below for address), and her experiences dated back to the 1930s. 
At first, say those who knew her, Sister Mildred — "Millie" to fellow sisters — thought nothing of hearing from heavenly entities. She thought it was something that happened to all professed religious. She didn't mention it to her confessor until 1948. It was then that those close to her — and only those closest to her — began to learn that she had locutions and apparitions of Jesus, the Virgin Mary, and St. Joseph, as well as angels.
Among the more dramatic revelations: that America has been chosen by God to spiritually lead the world; that the key to avoiding chastisements would be purity of heart; that both the Virgin Mary and St. Joseph were to be considered co-redemptors (cooperators with Christ); that the youth were to be especially focused on in the United States; that a statue of Mary should be placed in the National Shrine of the Immaculate Conception in Washington, D.C. (a cause we urge all readers to help); and that the "Angel of Peace" who appeared to her was the Archangel Michael.
The messages Sister Mildred received were granted an imprimatur in 1963 and almost certainly had the archbishop's guidance until his death in 1972. According to Audrey Frank, a California woman who is spearheading a drive to have a basilica dedicated to the apparition on the West Coast, Archbishop Leibold corresponded at great length with Sister Millie and died with a copy of a letter from her in his hands.
"She suffered a great deal," says Mrs. Frank, who lives in the Sacramento area and took personal care of Sister Mildred in her waning months. "She had arthritis so bad she was hunched at a 45-degree angle. We couldn't believe she could even feed herself, the way her hands were gnarled. When we took her to have her cataracts removed so she could read her prayer list, they had to put her upside-down, on her head, to operate. Whenever anything associated with Our Lady of America was to occur, she was asked to suffer and she always accepted and something happened to her. One time she broke her hip."
If there is one word those who knew her use to describe her it is simplicity. "She was so simple and ordinary, just very, very humble, and a wonderful sense of humor," says Sister Joseph Therese, a close friend of Sister Mildred's and spokesman for Our Lady of America Center in Fostoria, which is handling the cause. "Whoever came into her presence, she would immediately make them feel at home. She had something about her. There was this great peace. She was spiritual director to a bishop and several priests."
Mrs. Frank, who organized an effort to have a statue of Our Lady of America at World Youth Day in Denver, says Sister Mildred insisted on anonymity so the apparition would not become a "passing fancy." This was also on the advice of Archbishop Leibold, who said he wanted the apparition to set down its roots firmly before it was public — and who it is said promised Sister Millie in an apparition after his death that he would get the statue of Our Lady of America into the National Shrine of the Immaculate Conception in accordance with Mary's repeated requests.  
It was said that the Virgin was always apparent to her in her last days, along with the archbishop (who had appeared to her every day for a year) and a dove signifying the Holy Spirit. In addition to the apparitions it's believed that Sister Mildred may have had interior stigmata. "We often wonder about that, whether she had the interior one," says Sister Joseph. "The past four or five years before she died, she suffered something terrible — she really, really suffered, and her hands were so disfigured. We never saw hands like her hands. Her hands and her side. She had terrible, terrible pain, and she never complained, she just suffered it all."
It was discovered in her letters to the archbishop that the nun also bilocated and had done so at least once to Lourdes, France.
Lourdes was her favorite apparition, and she was also close to Fatima and LaSalette, another apparition in France. Regarding Medjugorje, the current major site in Bosnia-Hercegovina, Sister Mildred commented only that if it was leading people to prayer and closeness to God that it was okay by her. She was cautious and said the devil occasionally appeared in masquerade as an angel or the Blessed Virgin — causing her always to test the spirits.
Her success in doing so was a testimony to her suffering and humility. She fled those who flattered her.
"There was a tremendous radiance and humility that were just outstanding," says another who knew her, Anita Marovich of New Jersey. "A tremendous peace and warmth and sense of presence and trust. She was utterly open to the will of God, a very holy person, but very human."
"Whenever you were with her, you felt a peace," adds Sister Joseph. "You truly felt a very deep, deep peace, and there was one lady in particular who when she touched Millie was healed. But the miracles were more interior miracles. She was just a simple humble soul, with a sense of humor, very simple and very cheerful."
Her job was tending to domestic chores. A year before her death Sister Millie claimed she was told by the Virgin that all apparitions from the beginning of time were leading up to the "divine indwelling."
She died believing that America would turn around.
"She said that if the world would listen and do what God asked, everything would be fine," says Sister Joseph. "But if they didn't, something eventually was going to happen. With all the abortion and that, God isn't going to take that. She was concerned about the whole world and America leading the world. The impurity of the youth — she was very concerned about that."
See previous articles:
MOVE AFOOT FOR RECOGNITION OF AMERICAN APPARITION THAT CALLS FOR U.S. TO LEAD WORLD SPIRITUALLY AT 'URGENT' HOUR
THE ASTONISHING MESSAGES FROM A U.S. APPARITION:' I COME TO YOU, O CHILDREN OF AMERICA, AS A LAST RESORT'