From Associated Press: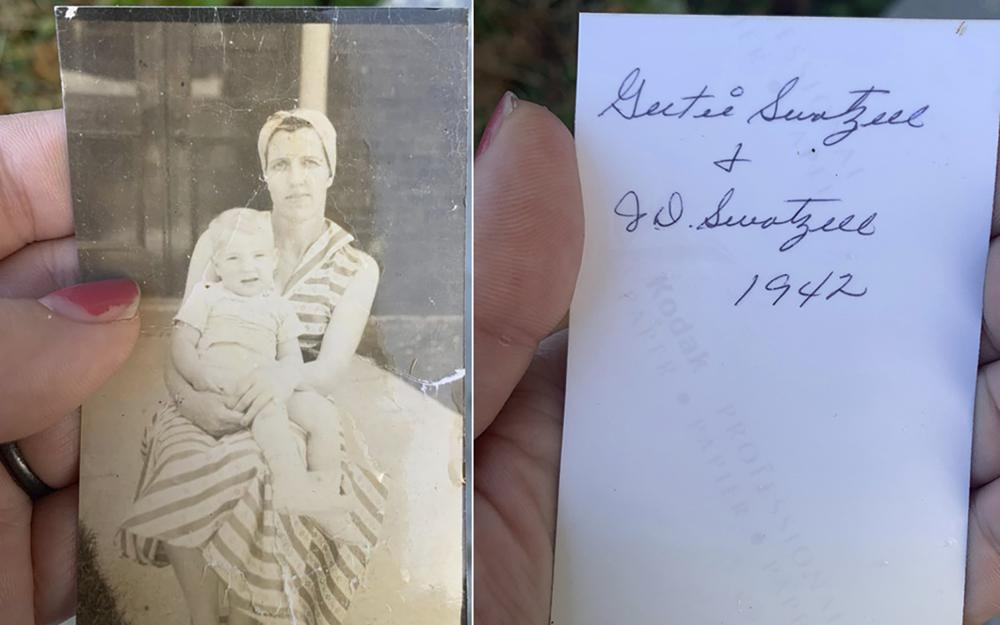 When Katie Posten walked outside Saturday morning to her car parked in her driveway, she saw something that looked like a note or receipt stuck to the windshield.
She grabbed it and saw it was a black and white photo of a woman in a striped sundress and headscarf holding a little boy in her lap. On the back, written in cursive, it said, "Gertie Swatzell & J.D. Swatzell 1942." A few hours later, Posten would discover that the photo had made quite a journey – almost 130 miles (209 kilometers) on the back of monstrous winds. Posten had been tracking the tornadoes that hit the middle of the U.S. Friday night, killing dozens of people. They came close to where she lives in New Albany, Indiana, across the Ohio River from Louisville, Kentucky. So she figured it must be debris from someone's damaged home.