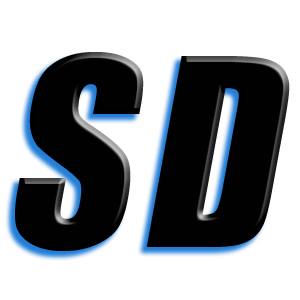 from spiritdaily.com
By Michael H. Brown
In Aftermath Of Katrina Are Reports Of Holy Water And Miraculous Protection
How to cope with disasters? We take note of them, help those in trouble, and of course protect ourselves. That's only prudent. But we also elevate our eyes. This is extremely important: our eyes always have to be on God.
It said that yesterday in the readings at Mass:
"Brothers and sisters: If you were raised with Christ, seek what is above, where Christ is seated at the right hand of God. Think of what is above, not of what is on earth. For you have died, and your life is hidden with Christ in God. When Christ in your life appears, then you too will appear with him in glory.
"Put to death, then, the parts of you that are earthly: immorality, impurity, passion, evil desire, and the greed that is idolatry. Because of these the wrath of God is coming upon the disobedient. By these you too once conducted yourselves, when you lived in that way. But now you must put them all away: anger, fury, malice, slander, and obscene language out of your mouths [Colossians 3:1-11]"
In other words, when we keep ourselves pure, we have nothing to fear.
Did you ever notice how readings from the Bible often have pertinence to current events?
It seemed like that a number of times in the wake of Katrina.
"Seek what is above," do not overly dwell on "what is on earth" — because you are not going to be here forever.
Hide in Christ and nothing horrid will find you.
How many accounts have there been of statues surviving miraculously!
No matter what happens on earth, there is glory. There is eternity before us. By the standards of Heaven, which goes on forever, even a disaster like Katrina is but a blip. That's how big God is!
Use Holy Water. Use blessed salt. Surround your home. Pray angels on every side. Make a sign that says, "As for me and my house, we will serve the Lord (Joshua 25:15).
Does it really work?
"We live in Mandeville, Louisiana, thirty minutes to the north of New Orleans," writes Ginny Saxton. "We left for a trip to Medugorje the Saturday before the storm hit Louisiana. We closed our storm shutters, my husband kissed the brown Scapular hanging on the inside of our front door, and we left for the airport. Despite the destruction of many homes in our area due to tree damage, our house was spared. We lost three trees which all fell away from our home, and not a leaf is on our roof. God has been very good to us. We understand from the visionary Ivan Dragicevic in Medugorje that Our Lady said she is praying for the victims of the Hurricane."
If it's God's Will, if there is an opening in His plan for it, the prayers and the sacramental protection click into action. We have to pray — and take protective measures — to know.
It worked for a friend of ours in Gulfport named Bob Sawyer.
He stayed through Katrina. He had also stayed through Hurricane Camille back in 1969 — watching as a steel mailbox was suspended in mid-air and rotated in the wind.
He believes Katrina was stronger — perhaps not the same barometric pressure and perhaps 145 mile-an-hour winds most of the time (the official clocked speed) — but in his estimate often going up to the 175 mile-an-hour force he remembered with Camille and perhaps embedded with tornados.
His home is only three miles from the Gulf and a hundred yards from the bay. It should have been flooded, correct?
Bob had just had it blessed and holy oil placed around the doors and his was one of the few homes in his area that didn't have substantial flood damage.
Shingles missing, yes; but no massive destruction in this town that he says looks like a napalm bomb hit it. "There are 18-wheelers full of dead bodies," reported Bob, a stockbroker, when we finally reached him yesterday.
"It was intense from 5:30 a.m. to 5:30 p.m. We have a brick house but we got scared and got in the hallway. From what I could tell it was a category-five — absolutely, worse than Camille ever was. I want to stress that we prayed and prayed in that hallway. We prayed the Rosary."
He did lose his office down near the casinos but he is upbeat — ready to start again — because he is looking upward.
From a report we have received in Gretna, on the west back of New Orleans, relics were placed on the four corners of property in accordance with a "homeowner's kit" that they believe invokes St. Michael to come down, place down his sword, and strike up an invisible "holy fire of protection" around the home. 
"No damage!" says our correspondent. "Just the spoiled food in the refrigerator was leaking out and made a mess on their kitchen floor."
Remarkably, there also was no damage — at least according to our reports — to the site of Blessed Francis Xavier Seelos.
Reports another viewer: "I met someone who told me his brother lives in Biloxi and evacuated their house and as they left said to a statue of Our Lady in the backyard, 'dear Blessed Mother, please protect our house,' a simple prayer, and when they flew over a few days later, all the homes were obliterated but their home was standing and missing only three shingles and Our Lady was still standing beautifully in the back,"
Before Katrina hit New Orleans, it had swept over southern Florida, and there in Palmetto Bay is viewer Mariana Thrailkill, who prayed for protection during Adoration, invoking Our Lady of Prompt Succor (the original statue of which has survived in New Orleans).
"We had large downed trees in my front yard that ended up in my driveway, and my neighbor's tree cracked in half and fell over the fence," says Mariana. "Incredible as it may seem, however, my small St. Francis in the front yard was not even remotely askew. The backyard has a bust of Our Lady cradling the Infant Jesus. The steel arch with flowering vines that was over Our Lady was knocked over yet the statue of Our Lady had not moved an inch.
"Our street had no flooding whatsoever! The first house on our street (there are only about ten) has a statue of Our Lady of Grace on the porch, my neighbor on the left has the same one, and my wonderful Greek Orthodox neighbors have a home brimming with lovely icons. I have a nine week old, and both neighbors are expecting babies and have small children. We all have electricity yet two doors down the residents did not. Some people might  think this coincidental but we all believe it was not. My neighbor Karen commented that she thought God knew that this block respected Him."
And so we see what real "hurricane protection" is.
Yes, shutter your homes, and yes, take prudent precautions — but pray and you do not have to fear.
As for Jason M. O'Toole of Conyers, Georgia, the miracle was more roundabout but perhaps no less dramatic. He had tried — and tried — to relocate to the Big Easy but he just wasn't able to sell his home.
"At the end of 2004, I was promoted to District Manager in New Orleans, overseeing all duty stations in Mississippi," says Jason, who works for the United States Investigations Services.
"Every offer to buy our home fell through," he writes. "We prayed for intercession through a priest. We buried a statue of St. Joseph. Nothing worked – the house – which is a great house in a very desirable neighborhood – would not sell. "
"Our mortgage lender in Mandeville, Louisiana is a devout Catholic. My wife went to her to start paperwork on a bridge loan to enable us to buy a home on the North Shore. The lender stated that 'God would not let her approve the loan'!
"And so, my relocation budget eventually dried up, and my wife, our two tiny children, and I, moved out of the condo we were renting, and relocated back to Conyers.
"As 'luck' would have it, I wound up getting another promotion in the company, and a ten grand pay raise. All without having to leave."
09/08/05
You are at spiritdaily.org/blog