It is at the least captivating.
Is it truly miraculous?
There is no doubt a back and forth about that. We go with the flow that comes from it.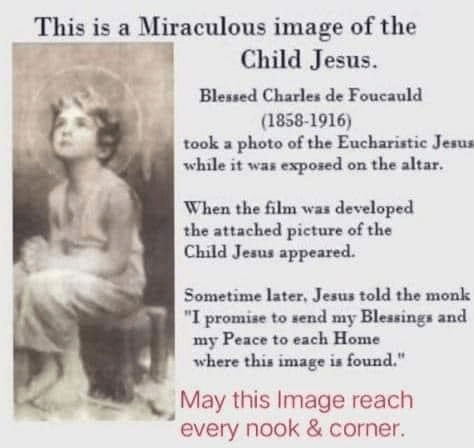 It is circulating on the internet.
"The article regarding the 'miraculous' Child Jesus photo is obviously a painting," writes a viewer. "A simple search on google will provide the answers.  When I saw the picture it looked very similar to a painting my grandma had when I was a child. Sure enough the painting was painted by the same artist — Bosseron Chambers."
Notes a Facebook entry: "As you have seen, I did change my title to 'alleged' realizing that there is a painting by American Painter Charles Chambers that depicts this same photo. However, that does not mean that this photo was not blessed and chosen by Christ himself. There are many reports online that state that Jesus appeared to Blessed Charles de Foucauld and stated that he will give his blessings to those that have this photo in their homes. Also, there is no reason why this same photo did not appear miraculously in Blessed Charles' picture of the Eucharist as a confirmation of his Divine approval of this photo."
Notes another: "I was given a holy card reproduction of the photo and compared it to the painting, and they're actually different. The painting has three stylized roses around Jesus's head and inside the halo in the painting, but these do not appear in the photo reproduction. It's an old card, too. The card on the back actually says that it wasn't Blessed Foucauld who took the picture but one of the other desert fathers in his order."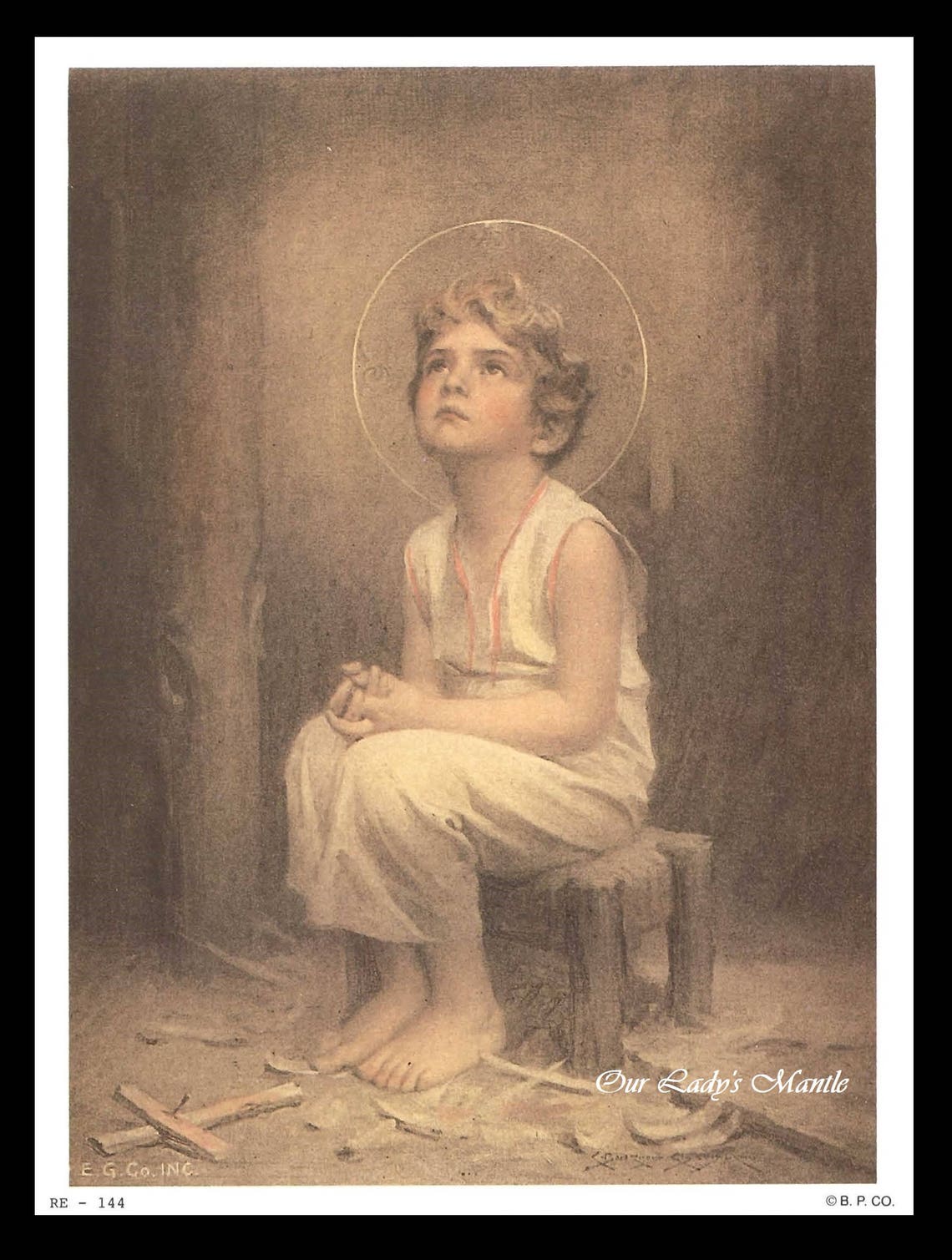 Gloria TV asserts:
"The Blessed Charles de Foucauld (1858-1916) took a photo of the Eucharistic Jesus while it was exposed on the altar. When the film was developed the attached picture of the Child Jesus appeared.
"The picture portrays the innocent Child Jesus looking up to His loving Holy Father and praying on our behalf. The surrounding shows the Child Jesus in a poor carpenter's workshop.
"Sometime later, Jesus told the monk 'I promise to send my Blessings and my Peace to each Home where this image is found.'"
[see also Foucauld to be canonized]
CHARLES DE FOUCAULD (Brother Charles of Jesus) was born in Strasbourg, France on September 15th, 1858.
[Return to www.spiritdaily.com]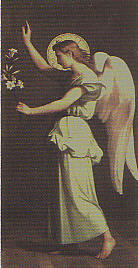 Pray always for purity and love
Please report any inappropriate ads or paid content