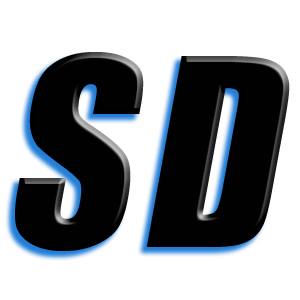 By Michael H. Brown
Do You Believe In Miracles? Broadcaster Recounts An Amazing Christmas Wonder
Do you believe in miracles — I mean real miracles? John and Barbaranne Marion always did, at least as long as I have had the pleasure of knowing them, and they had the stories to back it up.
John, who passed away nearly two years ago, was an extraordinary man who once broadcasted over CBS radio and after a reawakening to the faith became a Catholic radio host in the Philadelphia area (WTMR-AM), where Barbaranne, a dear friend, continues on. They were on the air together for a quarter of a century. Their son Drew Mariani is a proficient radio host for Relevant Radio — known too for extraordinary documentaries on Marian phenomena. 
A tremendous family it is, one that has relied, as should we all, on the providence of God.
I remember Barbaranne, a former nightclub performer, recounting the time she and John simply didn't have enough money to buy Christmas gifts for their children. They were dependent on donations for the radio show, and it was tight that year — as it was many years. This had been in the late 1970s.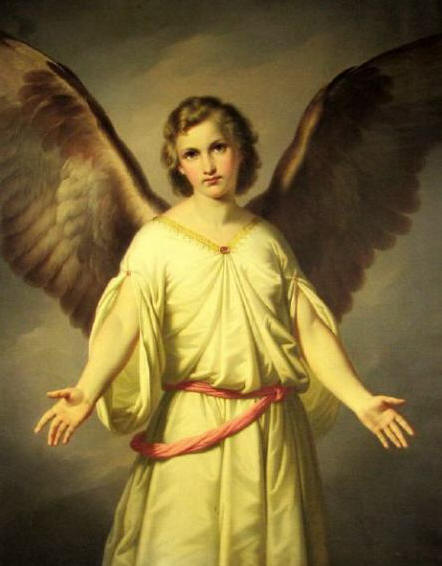 "We were waiting on the Lord," says Barbarane. "John said he was never going to go back to the secular world. But we had four children and not a penny for gifts. My heart was broken. My son was so excited about Santa Claus. I remember lying in bed and praying the Rosary and saying to the Blessed Mother, 'I don't care about us, but I do care about our children and am wondering if you could please provide a Christmas for our children.'"
That very next day John went to the mailbox and found a letter from a listener addressed only to Barbaranne. Someone had stuffed it into the mailbox that morning. In the letter a wealthy woman explained that she had been praying to the Blessed Mother the night before and "she told me I was to send this to you to use only for the 'joys of Christmas.'"
With the letter was a check for $1,500!
"We always walked in faith," says Barbarane. "My husband never had any job during that time. We ended up with five children and God always provided."
Another time, a Sunday, Barbaranne had the yen for a sip of wine. "I just felt like having a wonderful dinner," she recounts. "We had a frozen turkey and I thawed that out and put out the best china and silverware and set up the table beautifully and really wanted a bottle of wine with it."
Her nieces came and she told them to trust God. It was Sunday and back then, wine stores were closed; besides, they really couldn't afford much.
Drew was playing with a friend, and the next thing everyone knew, he was running in with a bottle that he had found under a tree in a field near the friend's home. Just sitting there, waiting for Barbaranne, who now had her treat — and an unforgettable memory of God's goodness. 
It wasn't just wine but champagne. "It had never been opened," says Barbaranne. "I was able to share the faith with those nieces."
Her most extraordinary testimony was a Christmas account of 1973 when John, Barbaranne, and a friend had gathered gifts for local families who could afford nothing. It was a snowy Christmas Eve, bitter cold, and they wrapped the donated gifts before setting out to take them to families who didn't even know they were coming.
One was a black woman in a shanty. There was no electricity, and a child was sleeping on the floor. When John and Barbaranne knocked, the woman couldn't believe it. "My child wasn't going to have anything!" she told the Marions, crying with happiness.
One by one the Marions made their stops, thrilled at the joy on the faces of those who opened the door. Kids who were not otherwise going to have toys suddenly were going to be opening presents. This was the way the Marions were, and as Drew recounted recently, they were especially struck by the unique spiritual feeling of one house as they approached it.
Opening the door, their eyes were met by the sight of a poor but totally joyful woman who had tea boiling. She said she had been expecting them. They asked how she could have been expecting them when no one had called ahead, and the woman explained that she had prayed for gifts to give her children and had absolute confidence that God would come through — which He did, by way of the Marions. "I was waiting for someone to knock on my door," she said confidently.
Ah, such faith — and such joy — filled the air that Christmas Eve as the Marions fought their way back home through the cold and now had to prepare for the Christmas morning of their own children.
They had placed their gifts up in a front-hall closet, but when they went to get them, they discovered to their stark horror that the gifts were gone. The ones for their own children! They were missing! Had they mistakenly handed them out to the strangers that night?
They searched the entire house to no avail. They called around. They had not given the gifts away.
Horror of horrors, for now it was both too snowy and too late to get replacements. The stores were closed. The Marion kids were going to be without toys that usually joyful day.
"I was heartsick," says Barbaranne. "All of a sudden, I knew how all those mothers felt. I had nothing. And my kids were so excited about Christmas. I started to cry. I had all the gifts for my children, wrapped and ready in this particular closet. We sat down and prayed and said, 'Lord, where are we going to get them gifts?'"
One can only imagine the distress! But the Marions did what they always did in a tight bind: they prayed with faith and specifically requested a "Christmas miracle."
Christmas is a time of miracles. Do you believe that? Have you have tried that prayer?
They prayed, and prepared for bed — Barbaranne knowing that for her it was going to be a long, sleepless night. John was a strong man and continued to pray. 
And that's when it happened.
Something made Barbaranne go back to the closet and when she did, they were there, the gifts — neatly wrapped as before and stacked up. "They had disappeared and now reappeared!" she says, still awed by the occurrence.
It turned out to be about the best and most meaningful Christmas the Marions had ever had. Meanwhile, how the gifts returned remains a Christmas mystery.
[Barbaranne is heard on WTMR, 800-AM in Philadelphia, while Drew is on Relevant Radio weekday afternoons 4-7 EST]
012/19/04
[Resources: A Life of Blessing and The God of Miracles]
You are at www.spiritdaily.org