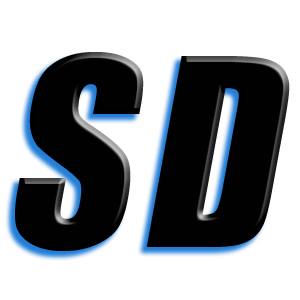 from spiritdaily.com
By Michael H. Brown
PRAYER PROTECTS, WHETHER IT'S THE WEATHER — SPRING STORMS — OR THE TEMPESTS IN OUR LIVES
It is the spring-summer storm season and we are reminded of this every year by those who endure violent weather (sometimes tornadoes, often lightning, frequently wind, sometimes hurricanes), but recount how prayers protected their property.
Angels are always around and more than willing to come to our aid; our requests for their assistance empower them. They have halted more accidents and harms in your life than you would guess! Here is a headline from just today (6/2): Family says angel saved them from falling tree.
Helpful too is the proper use of sacramentals (when they are used with sincere prayer).
In Nashville, Tennessee, Cindy Loflin, wrote to us about the horrible storms and floods that hit there in May but how she and her loved ones escaped damage. "I had just received a vial of Saint Raphael's oil from a great priest up in Massachusetts (and based in Connecticut, Father Joe Whalen) the day of the flood. I ordered it for a very ill ex-coworker, and I know Saint Raphael, as well as a host of angels, were watching over me and my family. Even though we were literally surrounded by floodwaters, we didn't even lose a branch off a tree. We were completely unscathed. The Lord, His lovely mother, and His angels saved us from harm."
And so it was also with friends of ours, Andrea and Patrick Walshe, from Bellmore, New York, who have experienced their full share of spiritual gifts and who watched as incredible storms battered their area in mid-March. Five inches of rain drenched Long Island — along with wind gusts of up to seventy miles an hour (which is hurricane force).
Across the region, trees were uprooted everywhere and just north in Connecticut there were those in Fairfield County who went very close to a week without power.
No big problem, there at the Walshe residence.
"Whenever we hear of nasty weather we always say the 'storm prayer' in the Pieta prayer book," Andrea wrote us.
"We have a 75-foot pine tree in our backyard that has been growing over our homes for years. I always enjoyed the shade we received in the hot summers. My husband had been after me to have it removed, but I always refused.
"Well, on Saturday night we went to Mass and you would have thought it was the end of the world. It almost sounded like the church was under attack by mortars. Between the wind and the heavy rains it was like Armageddon was here.
"The following morning it was still thundering when Patrick went to survey our yard and the neighborhood. To our surprise, the pine tree had been lifted right out of the ground and had fallen exactly opposite to our home, missing our neighbors as well (we all live very close to each other). The miracle was that it fell between our shed and a fence, with relatively little damage to anyone's property. I know in my heart of hearts that it was the prayer in the Pieta book, our guardian angels (to whom we pray regularly), and the saints in Heaven who watch over us and protect us.
When we lost power, we started to pray in thanksgiving for all that He has given us and our power came back within two hours. [A relative] lives around the corner and they are still without power as I write this, and were told it may be another three or four days. They do not believe the same way we do. They believe in karma and luck. They feel we were just lucky. I know luck had nothing to do with it."
So it is with the "storms" in our personal lives: If we sincerely and ardently seek to eradicate ego, which comes from pride (out of the deepest recesses of our souls) — and if we expel lust — the door opens for the grace of prayer that builds a barrier around us (a spiritual and physical protection).
[Feedback (from a viewer in Mico, Texas):
"I have been visiting your site on a regular basis for almost two years and I have read with interest regarding the dreams that various people are reporting about 'end-times' events.  I have my own to offer. About a year ago, I was under extreme anxiety as a former employer decided to sue me and my company over information it found objectionable on our business website.  (If you have every been sued, it is NOT a pleasant experience.)  I took that moment to take a deeply inward examination of my prayer life and my relationship with God, Mary and St. Joseph (in particular). The dream was not expected or anticipated, but this is my experience and, for what it's worth, perhaps others might be able to gain from it. It was not just a dream, as it has changed my life . . .
"In this dream, I was in our backyard and reached out to place my hand on the shoulder of my youngest daughter whose back was to me. As I did so, I noticed how high I had to place my hand in order to rest it there. Higher than usual, I thought. Based on her current height, and rate of growth, I anticipate that she will be at the height that she was in my dream within two, perhaps three years. 
"When I placed my hand on her shoulder, I suddenly heard strong winds 'rushing' behind me, but, oddly, I did not feel any air movement of any kind. In an instant, this rushing sound grew extremely loud and changed into a cacophony of metal banging and clanging, interspersed with the sound of horses braying and galloping. I remember beginning to turn around to look toward the direction of the clamor, and as I did so, in the corner of my eye, I noticed a tremendous black, billowing, tornado that stretched from the ground to as far in the air as I could see. In fact, there were a 'line-up' of such tornados, one following upon the other in successive line which all reached to the heavens. Their height was so tremendous that, even though it was during daytime, their highest points stretched into the dark of night. I could see stars and the night sky at their utmost elevation.
"As I stood there dumbfounded by what I was seeing, I then noticed that each 'tornado' was actually comprised of 'armies' of angelic beings. They were mounted in chariots, two angels per chariot, all the while drawn by charging horses. They were glorious to behold . . .  and deadly as these chariots grew closer, they grew larger and larger. I could see people being run over and cut-down with swords – I believe that I was witness to a coming 'cleansing.'
"I would not say that I am a prophet, seer, or anything of the sort. I have always been very close to Our Lord, and He has shown me things in other dreams specific to my personal life that I have greatly valued. I believe that this dream was meant to be shared.  In your discretion."] 
[resources:  The Pieta Prayer Book and The Final Hour]