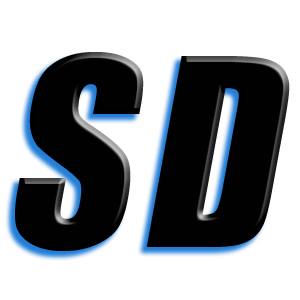 By Michael H. Brown
Seer Who Foresaw 'Disturbance' By Foreign Power In U.S. Now Turns Concern To Pope
If We Needed Any More Evidence That Maria Esperanza De Bianchini Is A Major Historical Mystic, We Have Received It During The Past Few Weeks. Of Course, We Didn't Really Need Such Evidence. We've Known That For A Long Time. But What Occurred In Recent Days Has Been A Strong Confirmation. It Was Last December That We Ran The Following Headline: "World-Known Mystic Maria Esperanza Warns U.S. Of Foreign Danger, Sees The World 'Saddened' In A Short While, Is Concerned In Particular With The Mid East, The Pope, And Two Nations."
That's What We Ran Last Winter With Her Sanction. The Article Went On To Say That A Heaviness In Her Chest Indicated Something Was On The Way. "The United States Has To Be Very Careful," She Had Told Spirit Daily. "It Has To Act With A Lot Of Prudence." As Her Son-In-Law, Carlos Marrero Bornn, Explained, "She Feels In Her Heart That There Is A Certain Big Thing That Is About To Happen."
Maria, Whose Visions Are Associated With The Apparition Site Of Betania Near Caracas (In Venezuela) — One Of The Few Such Sites Winning Formal Church Approval During The Twentieth Century — Said That Matters Would Unfold In The Way Of A Series Of Events Climaxed By A Major Situation. She Said At The Time That The Next Several Years Would Be Crucial, And That The U.S. Had To Be "Very, Very Alert. The United States Must Take Care Of Itself A Lot Because There Is Much Hatred Toward The U.S. Right Now, So Now More Than Ever The United States Must Be Careful. There Are Two Nations That Have Their Eyes On The U.S. Right Now. They Are Not Necessarily Big Nations. One Is Very Smart And Powerful And The Other Is Less [So] And These Two Nations Are In Accordance And Will Be Allies. They Want Somehow To Upset The United States, To Work Inside And Cause Disturbances. They Feel They Can Put The Nation In Jeopardy Working Not Just From The Outside But Also From The Inside… They Have People Inside Already…"
That's What She Warned Ten Months Ago. "As A Sign, As An Awakening Of Consciences, She Sees A Very Big Event," Carlos Had Said. "Something That Will Shake The World. She Feels It Is Going To Take A Little More Time — Not Too Much Time, But A Little More…Not Right Now. A Little Further Than Now."
As We Said, That Was Toward The End Of Last December. The Timing Was Expressed In A Way That Appears Totally Accurate In Retrospect. An Awakening Of Consciences. She Specifically Warned About Materialism — And Of Course When The Event Came It Involved The Very Center Of Western Materialism.
But That Wasn't All. Last March, While She Was Visiting Northern New Jersey — Within 30 Miles Of New York — She Said She Felt Something Was Going To Happen In That Area. We Thought She Might Be Referring To An Earthquake. She Warned That Evils Like Cloning Would Lead To Events.
A Couple Months After That Prediction, At The Beginning Of Summer, Maria Told Her Family That The Upheavals In Israel As Well As Natural Stirrings Such As The Volcanoes (In Places Like The Philippines And Italy) Were "Specific Signs" That Events Were Intensifying And That In The Next Several Years Will Join To Precipitate A Major Occurrence Of Some Type. "She Sees These As Clear Signs Of An Imminent Event That Will Awaken Consciences," Carlos Had Told Us. "Something Important Will Happen Very Soon. This Is All A Preparation For A Great Event That Will Be Sent To Show The Real Meaning Of Life."
On August 25, At 9:35 P.M. Those Close To Maria — Who Had Returned To The New York Area For A Visit — Recorded Her As Saying, "A Great Event Will Be Happening In Three Weeks Or Three Months. As The Holy Father's Condition Weakens, The Event Is For The Whole World."
It Was The Third Week After That Prophecy That The Attack In New York City Occurred — And Maria Was Virtually At The Scene, Praying In The New York-New Jersey Area. 
Not Only Was There A Gargantuan "Disturbance" Inside The U.S., But Last Tuesday (September 25), The Pope Began To Fail As Maria Worried. She Had Been Telling Family And Friends That She Was Herself Suffering In Order To Take Some Of The Burden Off Him And Hopefully Help Him Maintain His Pontificate During The Tumultuous Time. In Other Words, As Mystic Are Wont To Do, She Was Taking On Some Of His Suffering. She Was Stooped, Often Hunched Over, And Had Great Difficulty (And Still Does) Walking. Incredible Was How Similar Her Own Ailments Were To Those Of John Paul Ii.   
True To Her Words, The Pope Seemed To Be Weakening. "His Hands Trembled, He Slumped In His Chair And Aides Rushed To His Side To Offer Comfort Halfway Through A Speech He Could Not Finish," Said The Washington Post. "Pope John Paul Ii's Stop In Armenia On Tuesday, His Fourth Day Of A Foreign Tour, Offered A New Test Of The 81-Year-Old Pontiff's Frail Health."
While Some Reports Appeared A Bit Exaggerated (It Was Planned For Him To Cut Short His Speech)There Was No Doubt That Symptoms Of His Parkinson's Disease Were Showing.
Incredibly, Maria, Who Had Said Many Months Ago That She Was Sharing In His Suffering — And That She Was Intent On Doing So Because He Was Needed During The Upcoming Period Of Crises — Herself Suffered Symptoms Of What Was Diagnosed As A Touch Of Parkinson's!
Soon After The Terrorist Bombing, Maria Expressed The Urge To Leave The Area Of New York And Travel To Rome.
Let Us Make Clear That Maria Doesn't Like To Speak Of These Things. She Is Circumspect. She Never Draws Attention To Herself. She Never Accents Her Gifts. But She Has Granted Permission To Quote Certain Of Her Remarks And Her Message Is Crucial At This Crucial Hour. The Message: Pray For The Pope, Because He's Especially In Need. Pray For The U.S. Pray For The World. Pray 15 Decades Of The Rosary Each Day And Pray With The Family!
Alas, Her Own Frailty Is Such That She Is Now Heading Back To Venezuela. She'll Do So With Her Husband Geo And Their Incredibly Beautiful Family. We've Never Seen A Family Like It, And Here You See The Real Fruit. Such Love. Such Devotion. No One Likes To Be Away From Maria Once They Have Been Around Her. She Leaves A Terrific Sense Of Joy, And So Far There Is No One We Have Seen Quite Like Her!
Her Concerns Continue. She Believes We Will See Difficult Trials At Least Until The Second Part Of 2004 — When A Light From Heaven Will Shine. She Sees Another Earth-Shaking Event, Although This Time Not "Violent." The World Is Entering A "New Stage." 
What That Could Be Is Anyone's Guess. We Present Such Material With The Attitude She Has: No Fear, A Calm Demeanor, But Prayer And Vigilance. It Is Not Useful To Ignore Reality. We Must Know What To Pray About. Right Now Is A Prophetic Time — And Prophecy Is Foremost. At The Same Time We Must Have Balance And Not Obsess On The Negative. Could It Be That After All The Struggle A Great Day Of Light Is Coming?
For Now Our Only Conclusion Is That This Is One Incredible Mystic…
Our Love To You Maria! Bon Voyage! Thanks!
[Resources: The Bridge To Heaven]