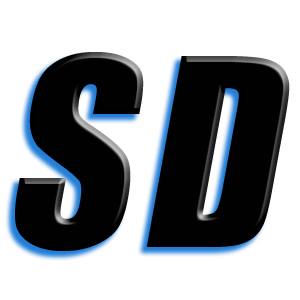 By Michael H. Brown
Mystic Maria Esperanza Warns US Not To Go To War
    World-renowned mystic Maria Esperanza of Venezuela warned Friday that immediately going to war over Tuesday's event would be "the greatest mistake." 
    Speaking to Spirit Daily, the seer said, "If the United States goes to war right now, it will be the worst possible mistake, the greatest mistake, and would be nearly impossible to stop. The U.S. is smart and should wait patiently. War would be imprudent – don't attack."   
    Esperanza's words are closely watched because previous prophecies of hers have materialized. Last January, she warned that foreign powers – one large, one small – were working together to "provoke" America. She had said (and we have reported) that the provocation would be severe and would be both from outside and inside the U.S. – on it's own soil. At the time she had also counseled prudence. On August 25,  we received the fax of a message Maria was given by Saint Peter. The message said that "a great event will be happening in 3 weeks or 3 months." The attack on New York occurred in the third week. 
    But instead of war, said Maria, the United States must turn to what she calls the four "pillars": prayer, meditation, penance, and the Eucharist. "With that you will be able," she said, "to win." 
    Esperanza urged recitation of fifteen decades of the Rosary and daily Mass. She emphasized the need for families to pray together.
    If this happens, she said, the U.S. will be unharmed in the long run by the recent disasters. 
    "Definitely it's going to escalate but at the same time through prayer we can stop a big thing from happening," she said. "Right now the U.S. has to be very careful and prudent – go little by little."
    "Prayer is what is going to influence the whole problem," she said. "From now until 2004, in this period, everything will be resolved. Halfway through 2004 it will look better, but until then we must be careful. God can work miracles."
    Esperanza, who is connected with the Church-approved apparition site of Betania, Venezuela, said that the attacks in New York City and at the Pentagon were allowed by God as "an awakening of conscience" and to strengthen the U.S. spiritually. She said, "Faith will grow." 
    "Our Lord is crying out at us for conversions," she said. "This has been a lesson for the whole world. The faith of people in today's world is too superficial. We must have an open heart to the Lord and His grace, because God now is going to shake the whole world, not only in the U.S.  Not a violent shaking but something that makes people aware of His Presence."
    When asked if the current crisis was a result of recent decisions on human cloning and related research, she said that was a part of it but the events of September 11 were related to general immorality and spiritual shortcomings.
    "I know the wound has been very big," she said, "but now we have to see the situation through God's eyes and ask for forgiveness, for courage, and for the will to pray and do penance and rid ourselves of pride." Maria said recent physical problems she has been suffering are related to the current crisis.