From Associated Press: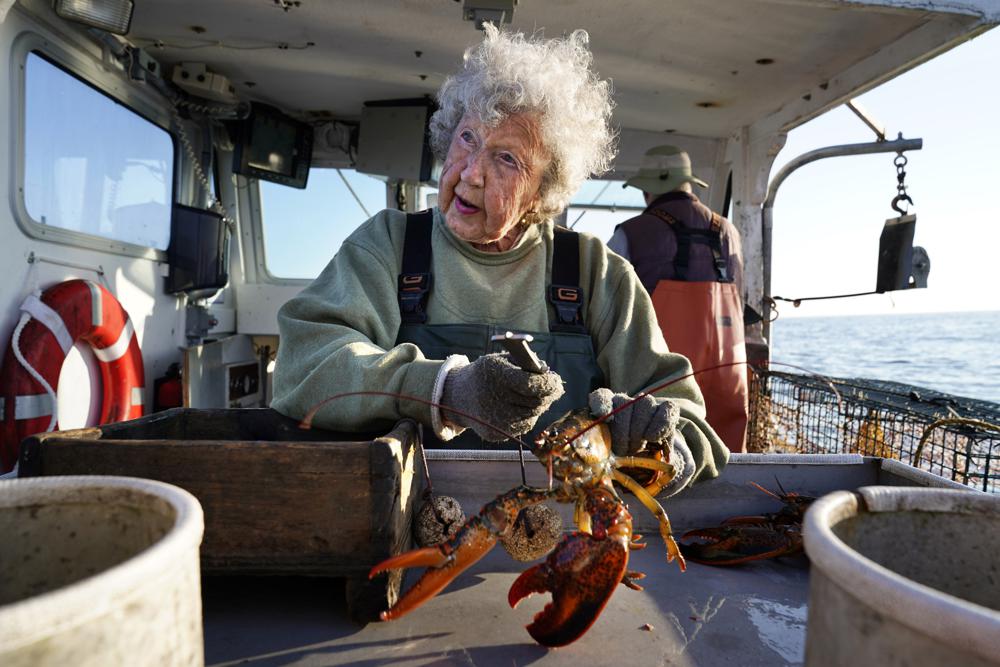 When Virginia Oliver started trapping lobster off Maine's rocky coast, World War II was more than a decade in the future, the electronic traffic signal was a recent invention and few women were harvesting lobsters.
Nearly a century later, at age 101, she's still doing it. The oldest lobster fisher in the state and possibly the oldest one in the world, Oliver still faithfully tends to her traps off Rockland, Maine, with her 78-year-old son Max.