From The New York Times:
A police officer shot and wounded an assailant armed with a hammer and kitchen knives on the square outside Notre-Dame Cathedral in Paris on Tuesday afternoon, according to the authorities.
The cathedral, a Gothic landmark on the Île de la Cité in the Seine, across from the headquarters of the Paris police prefecture, was sealed off, and about 900 visitors and worshipers were told not to leave until the situation was declared safe. The square was evacuated. Gérard Collomb, the French interior minister, told reporters that the attack occurred around 4:20 p.m. when the man approached three police officers from behind and started hitting one of them with a hammer.
From CNN:
French authorities have charged a woman in relation to an alleged ISIS plot to attack this city's famous Notre Dame Cathedral last week, the Paris prosecutor's office said.
The woman, whose name was given as Ornella G., was charged Saturday night with "terrorist criminal association to commit crimes against people" and "attempted assassinations as an organized gang in connection with a terrorist enterprise," the office said. The prosecutor, Francois Molins, whose office handles terrorism investigations, said Friday that the woman's fingerprints were found last Sunday in a car containing a half-dozen gas cylinders and left parked in front of Notre Dame, in the heart of Paris. Five of the cylinders were reportedly full. No detonator or firing device was found.
[ For Full Story ]
[Return to www.spiritdaily.com]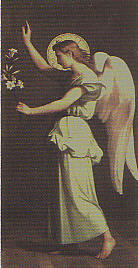 Pray always for purity and love
+++
Please report any inappropriate ads or content