From National Review:
The New York Times has released the results from a set of questions posed to each Democratic presidential candidate about his or her views on abortion. Thus far in the primary race, very few of the candidates have been pushed to account for their position on a variety of abortion policies, especially during the debates. The Times should be commended for this effort to get candidates on the record on specific policy questions.
Five candidates did not complete the survey: Montana governor Steve Bullock (who has since exited the race), former Housing and Urban Development secretary Julian Castro, former Maryland congressman John Delaney, Hawaii congresswoman Tulsi Gabbard, and California senator Kamala Harris (who ended her campaign yesterday).
[ For Full Story ]
[Return to www.spiritdaily.com]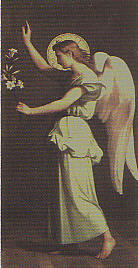 Pray always for purity and love
+++
Please report any inappropriate ads or content