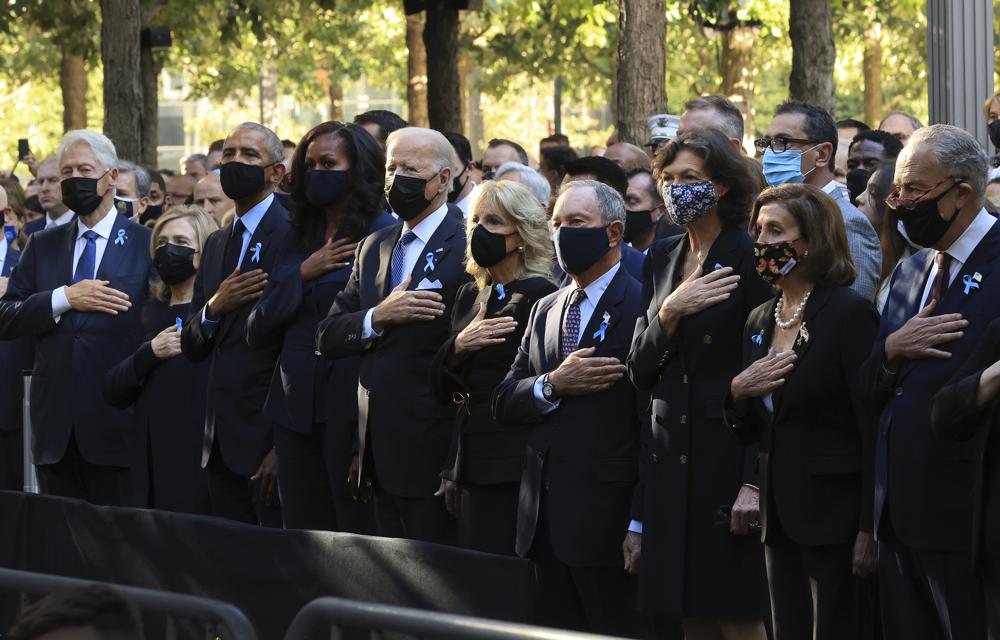 From Associated Press:
Millions of people solemnly marked the 20th anniversary of 9/11 on Saturday, remembering the dead, invoking the heroes and taking stock of the aftermath just weeks after the bloody end of the Afghanistan war that was launched in response to the terror attacks.
The ceremony at ground zero in New York began exactly two decades after the deadliest act of terrorism on U.S. soil started with the first of four hijacked planes crashing into one of the World Trade Center's twin towers.
"It felt like an evil specter had descended on our world, but it was also a time when many people acted above and beyond the ordinary," said Mike Low, whose daughter, Sara Low, was a flight attendant on that plane.