From the Hill"
Two election waves — one blue, the other Trumpian — collided on Tuesday night and left the electorate with a split decision that defies history and further exposes the tale of two Americas.
Democrats won control of the House they so coveted, giving them a check on Donald Trump's hold on Washington and a platform for relentless investigation of their arch nemesis. But the blue wave Democrats so ferociously sought to build, with record fundraising and relentless Hollywood celebrity endorsements, crashed right into the Trump tsunami we discovered in 2016, which has not yet crested.
From Associated Press:
WASHINGTON (AP) — The Democrats took back the House with a surge of fresh new candidates and an outpouring of voter enthusiasm Tuesday, breaking the GOP's monopoly on power in Washington and setting the stage for a multitude of investigations of President Donald Trump that could engulf his administration over the next two years.
Ending eight years of Republican control that began with the tea party revolt of 2010, Democrats picked off more than two dozen GOP-held districts in suburbs across the nation on the way to securing the 218 seats needed for a majority. Democratic Leader Nancy Pelosi, who is seeking to reclaim the gavel as House speaker, called it a "new day in America." She saluted "those dynamic, diverse and incredible candidates who have taken back the House for the American people."
[ For Full Story ]
[Return to www.spiritdaily.com]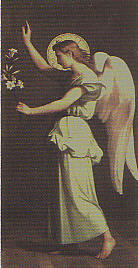 Pray always for purity and love
+++
Please report any inappropriate ads or content