From Associated Press:
WASHINGTON (AP) — With just over three weeks to go, exactly what's going to happen in Washington on the Fourth of July remains a subject of intense confusion.
Will the nation's premier Independence Day celebration be centered around the Washington Monument or shift to the Lincoln Memorial, as the White House has reportedly requested? Will President Donald Trump follow through on his plans to give a speech? And, if he does, will the speech be open to anyone, including protesters, or will the White House restrict his audience to supporters at the traditionally nonpolitical event? The White House hasn't revealed its plans. The National Park Service, which is primarily responsible for the event, has also gone silent. That leaves the city government, which helps with security, in the dark.
[ For Full Story ]
[Return to www.spiritdaily.com]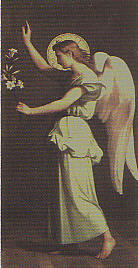 Pray always for purity and love
+++
Please report any inappropriate ads or content