From The Washington Examiner:
Recently, a coalition of 75 organizations including Planned Parenthood, National LGBTQ Task Force, the ACLU, and the National Abortion Federation released a 116-page blueprint outlining a policy agenda aimed at advancing policies for women and children in the name of "sexual and reproductive health care, rights, and justice." However, after reading over the policies, one quickly realizes that they would substantially harm American families without bringing forth "rights" or "justice."
Parental rights, for example, are targeted for elimination. The coalition deemed parental consent for an abortion as detrimental to the empowerment of "girls and youth assigned female." If the true goal of the coalition is to help empower young women, shouldn't they encourage young women to look to their mothers, their families, or at least an experienced adult such as a judge for guidance in potentially intense and emotional times? After all, considering that adult engagement is required for getting your ears pierced or taking an aspirin at school, surely making a life-ending decision such as abortion is worth a conversation with someone who isn't going to profit from it.
[ For Full Story ]
[Return to www.spiritdaily.com]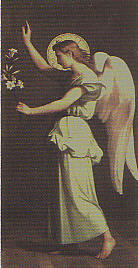 Pray always for purity and love
+++
Please report any inappropriate ads or content