From The New York Times:
Jimmy Mills's life has been upended by both. His barbershop in Midtown Minneapolis was one of many small, black-owned businesses that have struggled to survive the pandemic. But Mr. Mills was hopeful because, after two months shut down, he was due to reopen next week.
Then early on Friday, the working-class neighborhood where Mr. Mills has cut hair for 12 years went up in flames as chaotic protests over the death of George Floyd and police killings of African-Americans engulfed Minneapolis and cities across the country. "To have corona, and then this — it's like a gut shot," Mr. Mills, 56, said.
[ For Full Story ]
[Return to www.spiritdaily.com]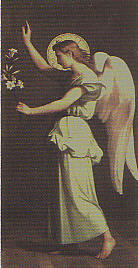 Pray always for purity and love
+++
Please report any inappropriate ads or content