From PureFlix Insider:
Lee Strobel was once an atheist journalist on a mission to disprove Christianity, but that journey led him on an unexpected path to embracing Jesus.
During his earlier years, Strobel, who was once the legal affairs editor for the Chicago Tribune, found himself undergoing a fascinating and unexpected spiritual transformation — a real-life story that is artfully told in "The Case for Christ," a phenomenal feature film coming to Pure Flix on May 23. The journalist-turned-apologist once shared with Pure Flix the phenomenal ways in which his quest to disprove Christianity set him on course to embrace it. The journey in many ways started after his wife, Leslie, became a Christian; at the time, the atheistic Strobel disapproved of her conversion.
[ For Full Story ]
[Return to www.spiritdaily.com]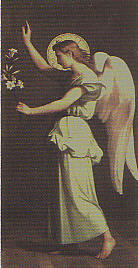 Pray always for purity and love
+++
Please report any inappropriate ads or content