From The Christian Post:
One week ago, I met with an old friend who was born in America but who has spent almost all of his life in Italy. He was struck by how openly and boldly the Gospel was proclaimed here in the States, from massive billboards on the roadside to Christian radio and TV.
A few days later, I met with a young man from the Faroe Islands, now studying in Denmark, and wanting to do pro-life work in his home country and beyond. He flew to America to meet with pro-life leaders for input and example, since there was virtually no such movement where he lived. To these visitors, one 49, with decades of experience on the mission field in Italy, and the other 24, now in medical school with a strong Christian conscience, the Church of America was inspiring in many ways.
[ For Full Story ]
[Return to www.spiritdaily.com]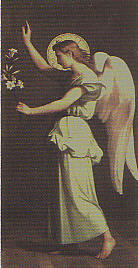 Pray always for purity and love
+++
Please report any inappropriate ads or content