From The Washington Post:
Ahead of the midterms, a crowd of witches gathered in New York to place a public hex on Supreme Court Justice Brett M. Kavanaugh. "Foster within us bravery and cloak us in armor as we face an enemy who seems insurmountable," chanted Dakota Bracciale, co-owner of the Brooklyn "metaphysical boutique" where the event was held.
Even as the president has revived the notion of a "witch hunt" to play down the Russia investigation, witchcraft is raising its profile. There are the Instagram witches with hundreds of thousands of followers, the youthful astrologers with book deals and a profusion of trendy shops in which the slightest awkward movement might knock awry an elaborate display of healing crystals or bundles of palo santo. (Watch out: Those crystals are more expensive than you might expect.) An interest in the esoteric tends to reassert itself at moments of crisis: Spiritualism was in part a reaction to the Industrial Revolution; the New Age movement reflected the cultural upheaval of the 1960s and '70s. But I think the growing interest in witches and witchcraft speaks to a uniquely unsettled moment in U.S. history — and an unprecedented loss of hope felt by an entire generation. Absent anything else to hold on to, we're reaching into the dark.
[ For Full Story ]
[Return to www.spiritdaily.com]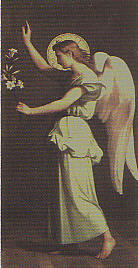 Pray always for purity and love
+++
Please report any inappropriate ads or content