From The Express (caution: tabloid):
Hundreds of thousands of Catholic devotees have joined a chaotic procession in Manila, the Philippine capital, today in the hope of getting a glimpse of the Black Nazarene statue. The faithful gathered in downtown Manila to follow a carriage bearing the statue of Black Jesus, believed to have healing powers, in a parade that began at dawn and may last until evening or even longer. However, the idea of the statue angers some Christians, who believe it is not a representation of the Messiah, but has been confused with the Pagan version of the deity Zeus.
By worshipping the statue, according to certain Christians, the Philippine followers are angering God, according to bizarre claims. Conspiracy website Cogwriter reads: "The truth is that Jesus did not have long hair, look like the 'Black Nazarene' image, nor did He ever carry a cross looking like that. "The idea that touching idols is good is certainly not from the Bible.
[ For Full Story ]
[Return to www.spiritdaily.com]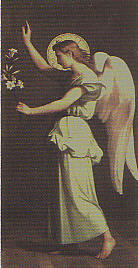 Pray always for purity and love
+++
Please report any inappropriate ads or content