From SputnikNews.com:
New observations of the Vavilov Ice Cap glacier in Russia's Arctic territory have revealed that the massive ice sheet has radically increased its speed from some 60 inches annually to about 82 feet per day, according to NASA.
Beginning its sudden surge in 2013, the rapid movement has climatologists rethinking the speed of melting glaciers in cold, dry areas of the Northern Hemisphere. Previously catalogued as traveling some 60 feet annually, new research using satellite imagery shows that the arctic glacier has jumped up to moving over 80 feet a day, signaling changes in the speed of global warming, according to Weather.com.
[ For Full Story ]
[Return to www.spiritdaily.com]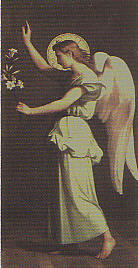 Pray always for purity and love
+++
Please report any inappropriate ads or content