From The Community Press:
What began as an — apparent — Internet lark has built up steam to the point where Nevada officials are quivering in their boots.
People will come. A Facebook page called Storm Area 51: They Can't Stop All of Us has ignited imaginations around the world. It's an event being held in the badlands outside Las Vegas on Sept. 20 and already, Lincoln and Nye Counties have declared a state of emergency. Millions signed up and thousands are expected to hit the speck on the map. Local cops, sheriffs and the feds are all in on the act. The plan? Storm Area 51.
[ For Full Story ]
[Return to www.spiritdaily.com]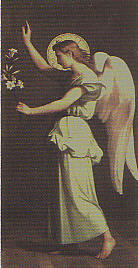 Pray always for purity and love
+++
Please report any inappropriate ads or content