From Inside Edition:
A suspect has been identified and taken into police custody in connection to fires set at three historically black churches in Louisiana, officials said.
Federal prosecutors announced the arrest of the unnamed suspect Wednesday night, less than a week after the two most recent church burnings. "The U.S. Attorney's Office, ATF, and FBI are working with state and local law enforcement and stand shoulder-to-shoulder with the victims and those St. Landry Parish residents affected by these despicable acts," U.S. Attorney for the Western District of Louisiana David C. Joseph said in a statement.
[ For Full Story ]
[Return to www.spiritdaily.com]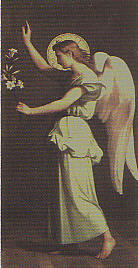 Pray always for purity and love
+++
Please report any inappropriate ads or content