From the Ocala Star Banner:
Marion County Sheriff's deputies have arrested a Dunnellon man and accused him of setting a fire Saturday morning inside Queen of Peace Catholic Church. The blaze caused significant damage but no one was injured.
In an interview with sheriff's Detective John Lightle, suspect Steven Anthony Shields said he has been diagnosed with schizophrenia and is not taking his medication. Shields said that what he did "awesome," and he smiled and laughed while he was questioned at the Sheriff's Office, according to an arrest affidavit. Referring to himself as the "king" and saying he was on a "mission," Shields told the detective he has problems with the Catholic Church and made reference to several Bible passages, including the Book of Revelations.
[ For Full Story ]
[Return to www.spiritdaily.com]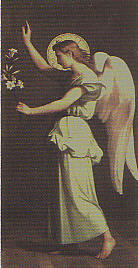 Pray always for purity and love
+++
Please report any inappropriate ads or content