From The Washington Post:
Vice President Pence on Sunday implored Americans to wear face masks, practice social distancing and stay away from senior citizens to protect them amid a new spike in coronavirus infections as the United States surpassed 2.5 million confirmed cases.
At an event in Dallas, Pence commended Texas Gov. Greg Abbott (R) for his "decisive action" in reopening the state's economy in early May. But with the state's hospitals experiencing a surge in patients amid skyrocketing infection rates, Pence praised Abbott for scaling back some reopening measures, including ordering bars to close and restaurants to reduce occupancy.
[ For Full Story ]
[Return to www.spiritdaily.com]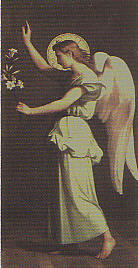 Pray always for purity and love
+++
Please report any inappropriate ads or content