From the Great Lakes Ledger:
NASA's Center for Near-Earth Object Studies (also known as CENOS) has announced that an asteroid classified as 2020 EF could pass by earth soon. It is too small to crash into the surface since it will burn in the atmosphere, but it may cause airbursts.
The asteroid is following a trajectory that will lead it straight to Earth as it travels at a speed of 10,000 miles per hour. Researchers have an estimated diameter of 98 feet. Observations have revealed that the asteroid is a part of the Aten asteroid class. Their orbits of asteroids included in this class tend to come close or even intersect with that of earth. After 2020 EF passes by earth, a new asteroid will approach Earth. 2020 DP4 is more massive and moves at a faster pace, but it has not been classified as a risk for now.
From IBT:
The second asteroid that will arrive this week is known as 2020 FB. According to CNEOS, this asteroid measures about 177 feet wide. It is approaching Earth with a velocity of over 10,000 miles per hour.
CNEOS estimated that this asteroid would approach Earth on March 25 at 12:02 pm EDT. During this time, it will be about 0.02202 astronomical units or around 2 million miles from the planet's center. Trailing behind 2020 FB is an asteroid identified as 2020 FP. CNEOS noted that this asteroid is currently cruising across the Solar System at a speed of over 21,000 miles per hour. It has an estimated diameter of about 128 feet.
[ For Full Story ]
[Return to www.spiritdaily.com]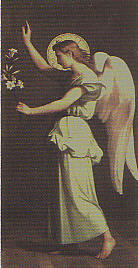 Pray always for purity and love
+++
Please report any inappropriate ads or content