From CNN:
Tax season is off to a s
lower start this year, with early filers seeing smaller average refunds.
The average refund is down about 8% under the first full year of the overhauled tax code, according to data released by the IRS on Friday. Refunds averaged $1,865 compared to $2,035 for tax year 2017.
The total number of returns received also dipped during the first week of the season ending February 1, down from about 18 million to some 16 million so far in 2019.
[ For Full Story ]
[Return to www.spiritdaily.com]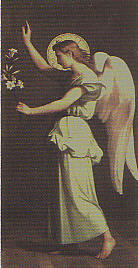 Pray always for purity and love
+++
Please report any inappropriate ads or content