From Fox News:
Attorney General William Barr said Sunday that the Department of Justice will treat violence by individuals associated with Antifa as domestic terrorism in a statement that condemned the far-left group and asserted that pro
tests against police brutality and racial inequality following George Floyd's death have "been hijacked." Such demonstrations in cities nationwide have turned into violent riots complete with looting, attacks against police and arson.
Barr's statement came after President Trump earlier Sunday said he would designate Antifa as a terrorist organization. Antifa — short for "anti-fascist" — has very little central organization but violent left-wing protesters, particularly in places like Portland, Ore., often act under the Antifa banner.
[ For Full Story ]
[Return to www.spiritdaily.com]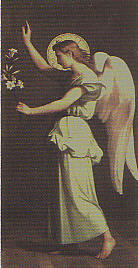 Pray always for purity and love
+++
Please report any inappropriate ads or content