From Catholic Exchange:
When I once asked a congregation the first thing that came to their mind when I mentioned the name King David, someone answered, "David and Bathsheba."
But what we easily remember about David was his one transgression — his adulterous affair with Bathsheba and his orchestration of the killing of her husband Uriah. Why is it that we easily notice and focus on the one single evil thing in our lives and in the lives of others and then forget all the good that we and others have and do in our lives? We are so easily fixated on the evil and sinful things and ignore the beautiful and the good things. This tendency – to notice and focus exclusively on the evil things – is a consequence of our own sins and sinfulness. Sin blinds us to the good and beautiful in ourselves and others because as we live, so we shall see. Our lifestyles truly determine our spiritual vision!
[ For Full Story ]
[Return to www.spiritdaily.com]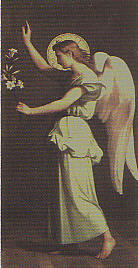 Pray always for purity and love
+++
Please report any inappropriate ads or content