From The Associated Press:
One thing is clear in the complicated, sometimes contradictory and often chaotic story of Tara Reade: Her life has not been easy.
Her earliest childhood memory was of being abused by her father, she told her former husband, a man she would later leave after he abused her, too. She was also a child of big dreams, of being an Olympic skier and studying acting at Juilliard, before developing an interest in politics. She was hired in 1992 for a low-level staff job for one of the nation's highest-profile senators at the time, Joe Biden. Less than a year later, Reade said, she was again the victim of abuse, assaulted by Biden in the hallway of a Senate office building — an allegation he vehemently denies.
[ For Full Story ]
[Return to www.spiritdaily.com]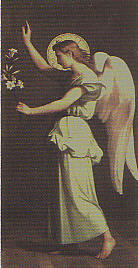 Pray always for purity and love
+++
Please report any inappropriate ads or content