From The New York Times:
Tensions between protesters and the police intensified on Monday, the seventh day of protests over the death of George Floyd and generations of systemic racism. Amid the chaos, police officers were attacked in several cities, and President Trump threatened to deploy active-duty troops to stop the violence.
The arrest of hundreds of people and injuries of both officers and protesters came as thousands of protesters protested peacefully across the country, but as demonstrations also devolved into widespread looting overnight. Stores along some of Manhattan's most prized shopping streets were ransacked, and broken glass littered Fifth Avenue. In Los Angeles, residents were warned overnight to avoid Hollywood because of looting "on foot and via caravans."
A nation that was already reeling from a pandemic that has claimed more than 100,000 lives, sent the economy into a tailspin not seen since the Great Depression and forced millions to shelter at home for months is now confronting the most widespread civil unrest in half a century.
[ For Full Story ]
[Return to www.spiritdaily.com]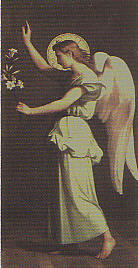 Pray always for purity and love
+++
Please report any inappropriate ads or content