From Good News Network:
Multi-billionaire Robert F. Smith made headlines back in May for his pledge to pay off the student loan debt of an entire graduating college class—and now, he says that he is paying off the debt of the students' parents as well.
Smith, who is the founder and CEO of Vista Equity Partners, is collectively donating $34 million to the new Morehouse College Student Success Program to pay off the loans that students and parents of the class of 2019 accumulated to fund a Morehouse education. The Morehouse Student Success Program is a scholarship, loan debt, research and educational initiative established by the Board of Trustees as a national investment strategy to curb student loan debt and help graduates to prosper faster. Under the new initiative, Morehouse will solicit and accept donations made specifically to reduce or eliminate the student loan debt of Morehouse Men and their parents or guardians, thus creating an opportunity for greater financial freedom for new alumni and their families.
[ For Full Story ]
[Return to www.spiritdaily.com]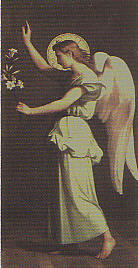 Pray always for purity and love
+++
Please report any inappropriate ads or content