From the Democrats and Chronicle:
A federal judge ruled Tuesday that Bishop Emeritus Matthew Clark must provide sworn testimony about the history of child sexual abuse in the Rochester diocese.
Clark's attorney Mary Jo Korona had argued that his Alzheimer's disease left him unable to competently testify and said questioning him would place him under stress and worsen his symptoms. But after 20 minutes of oral arguments at a court hearing Tuesday, U.S. Bankruptcy Judge Paul R. Warren interrupted lawyers to say he had decided that Clark would have to sit for a deposition of three hours' length.
[ For Full Story ]
[Return to www.spiritdaily.com]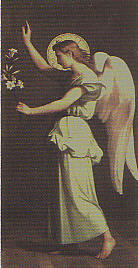 Pray always for purity and love
+++
Please report any inappropriate ads or content