From Catholic News Agency:
Rhode Island's Catholic bishop has responded to a controversy in which a series of remarks from a priest in his diocese, which began with the Eucharist and pro-choice politicians and seemed eventually to diminish the gravity of child sexual abuse.
"In the context of the present public discussion, it is important to affirm that both the sexual abuse of minors and abortion are horrific, immoral actions that have very serious, harmful consequences," Bishop Thomas Tobin said in a Feb. 13 statement. "It is never acceptable to underestimate the harm caused by sexual abuse of minors," Tobin added.
[ For Full Story ]
[Return to www.spiritdaily.com]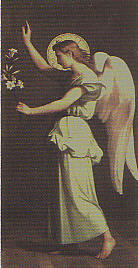 Pray always for purity and love
+++
Please report any inappropriate ads or content