From CNN:
The death toll: At least 43 people are dead, and officials expect that number to rise dramatically as rescue efforts continue.
The displaced: More than 70,000 people are homeless on Grand Bahama and the Abaco Islands, the parts of the Bahamas hardest hit by the hurricane.
The recovery: Search and recovery efforts in the Bahamas have been slowed down by ravaged infrastructure, after Dorian left behind piles of rubble and splintered homes.
The evacuees: A cruise ship brought nearly 1,500 hurricane survivors from the Bahamas to a port in Florida on Saturday. Evacuation efforts continued on Sunday with at least one charter flight bringing people from Marsh Harbour to Nassau.
Those who lived through the storm bring with them horrific tales of survival: breaking through rooftops or swimming onto boats to try to ride out the violent waters. Some reported they had family members still missing and others recalled watching friends and neighbors drown in the storm surge. USAID Administrator Mark Green told reporters on Sunday his agency is leading humanitarian relief efforts of the US government in the Bahamas by providing "lifesaving and life-sustaining assistance: food, water, sanitation, emergency shelter, and medical care needed to facilitate the Bahamian government's response." On Saturday, USAID announced $1 million in additional humanitarian assistance to help people affected in the Bahamas. That brings the agency's total funding to more than $2.8 million.
From The Daily Mail:
A blind man was forced to carry his disabled adult son on his shoulders in chin-deep water as Hurricane Dorian tore apart their home in the Bahamas.
Brent Lowe, 49, rushed to save his 24-year-old son who has cerebral palsy when the deadly hurricane bore down on their home in the Abaco Islands on Sunday with 220 mph winds. Lowe, who has been blind for 11 years, told the New York Times that there were eight people sheltering in his cement home when the hurricane first made landfall. They were huddling together in the bathroom when the storm tore the roof off his home.
[ For Full Story ]
[Return to www.spiritdaily.com]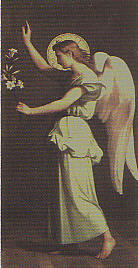 Pray always for purity and love
+++
Please report any inappropriate ads or content