From the Washington Post:
The North Atlantic is stuck on its maximum tempest setting, sparking one rapidly intensifying low pressure area after another. These storms then barrel east-northeastward toward Greenland and Iceland, with tentacles of deadly wind, downpours and snow extending down into continental Europe.
One such storm, which the U.K. Met Office named Storm Ciara, struck this past weekend, flooding homes, shutting schools and severing power as it battered Europe and Britain with wind speeds of nearly 100 mph. Now, the office is warning that Storm Dennis is on the way late in the week, advising residents to brace for "very strong winds," along with the likelihood of snow and heavy rainfall into the weekend. A yellow warning is in place for Saturday, meaning disruption is likely — along with snow and ice across parts of the United Kingdom.
[ For Full Story ]
[Return to www.spiritdaily.com]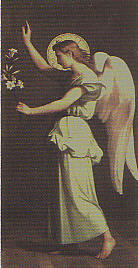 Pray always for purity and love
+++
Please report any inappropriate ads or content