From The Boston Globe:
Boston police are investigating a series of vandalism incidents in which statues at Catholic churches were defaced with red stains in recent weeks.
The most recent incident was reported at about 7:20 p.m. Wednesday. Officers responding to a call found a statue of the Virgin Mary at St. Gregory's Church on Dorchester Avenue had been defaced with an "unknown red substance," according to the Boston police website.
Police were told that this was the fourth time since mid-March that the statue had been splashed with a red substance.
[ For Full Story ]
[Return to www.spiritdaily.com]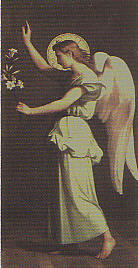 Pray always for purity and love
+++
Please report any inappropriate ads or content